MAN OF STEEL IN 3D
(Are you man enough to stand that?)

A young journalist is forced to confront his secret extraterrestrial heritage when Earth is invaded by members of his race.
Born on the alien planet of Krypton, Kal-El is sent by his parents to live on planet Earth, where he is given the name Clark by kindly farmer Jonathan Kent (Kevin Costner) and his wife, Martha (Diane Lane), who raise him as if he were their own son. As a young boy,Clark displays incredible superpowers that instill him with a profound sense of personal responsibility.
Later, the amiable Clark (Henry Cavill) becomes a reporter for the Metropolis newspaper "The Daily Planet," and strikes up a friendship with crackerjack journalist Lois Lane (Amy Adams). But when his new world is attacked by a force that humans are powerless to defend themselves against, Clark assumes the identity of Superman and fights to protect the entire human race.
WATCH THE TRAILER:
http://www.zimbio.com/watch/1XIIcP_Ryk5/Man+of+Steel+Trailer+4/Christopher+Nolan
Clark Kent is a journalist who was adopted as a child by Jonathan and Martha Kent after he was transported to Earth from the dying planet of Krypton. Raised with the values of his adoptive parents, he feels alienated because of his unique super powers and struggles to find his own place in life. When the world is attacked, he becomes the hero named Superman to protect Earth and its people
A young boy learns that he has extraordinary powers and is not of this Earth. As a young man he journeys to discover where he came from and what he was sent here to do. But the hero in him must emerge if he is to save the world from annihilation and become the symbol of hope for all mankind.
Squaring off against the superhero are two other surviving Kryptonians, the villainous General Zod, played by Oscar® nominee Michael Shannon ("Revolutionary Road"), and Faora, Zod's evil partner, played by Antje Traue (upcoming "The Seventh Son"). Also from Superman's native Krypton are Lara Lor-Van, Superman's mother, played by Ayelet Zurer ("Angels and Demons"), and Superman's father, Jor-El, portrayed by Academy Award® winner Russell Crowe ("Gladiator").

Man of Steel is directed by Zack Snyder, from a script by David S. Goyer and screen story
by Goyer and Christopher Nolan.
It stars Henry Cavill, Amy Adams, Michael Shannon, Antje Traue, Diane Lane, Kevin Costner, Laurence Fishburne, Russell Crowe, Ayelet Zurer, Christopher Meloni, Harry Lennix and Michael Kelly.
In an interview with Total Film Magazine, Cavill stated that he'd been eating nearly 5,000 calories, training for over 2 hours and plowing protein to pack on the muscle mass.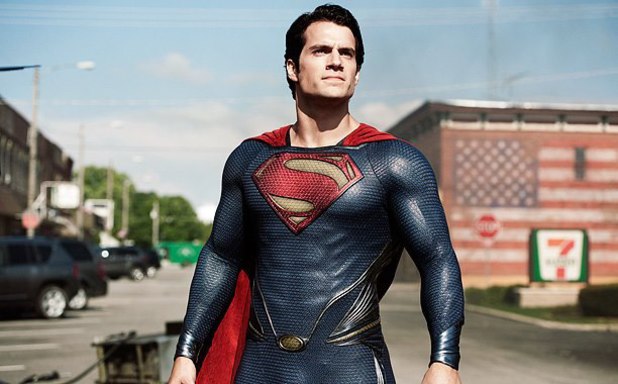 For tickets http://www.fandango.com/manofsteel_136725/movietimes?location=Philadelphia,  PA
Select Riverview Plaza Stadium 17 ,735p showing.
Senior tickets(60+) must be purchased in person
Parking on Riverview lot in front of the building and the underpass next to the theater  
See you at the movies......