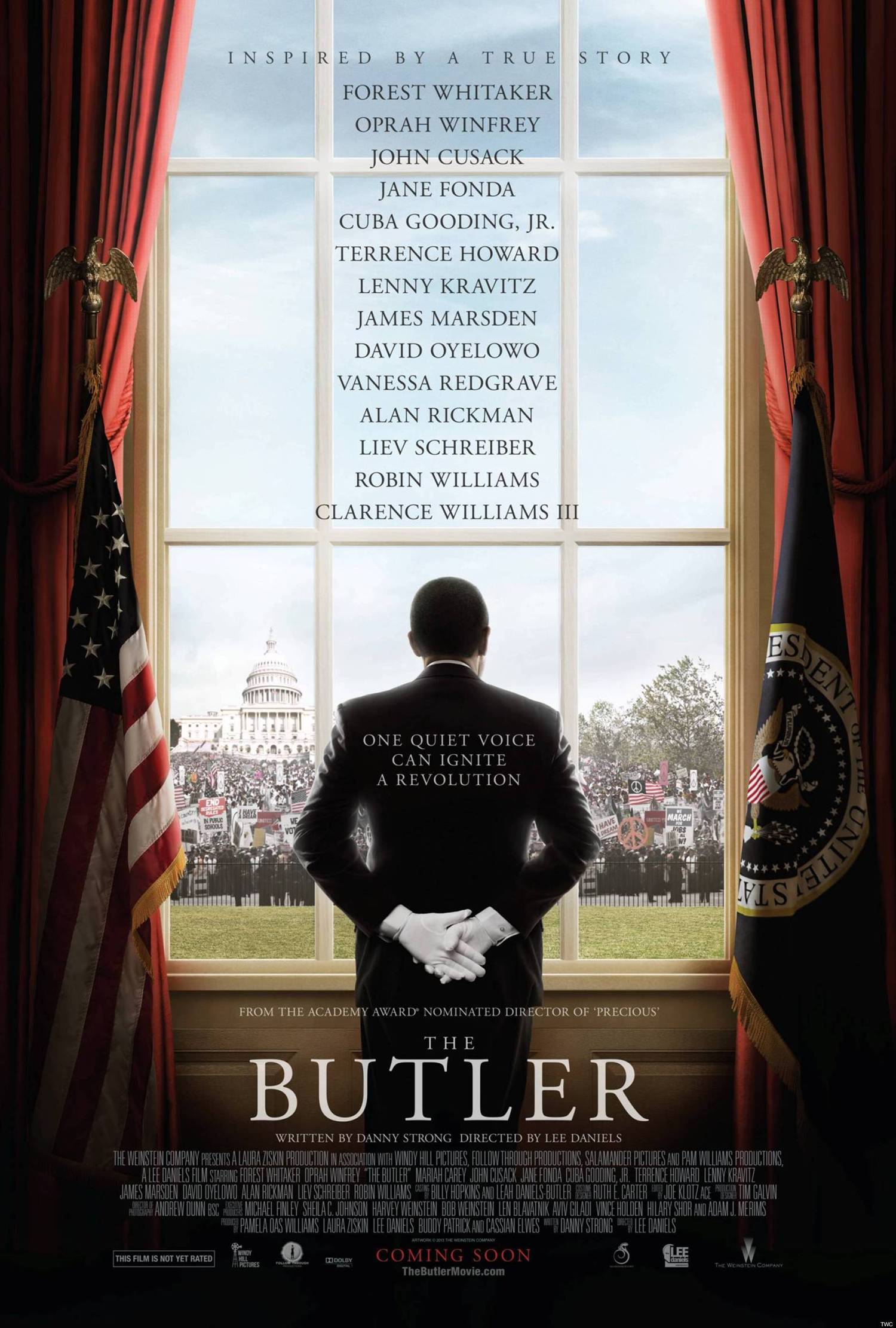 The cast of Lee Daniels' new film "The Butler" is so packed with big names that it almost needs two posters to adequately convey just how many of Hollywood's brightest appear onscreen. Alas, one will have to do.
Inspired by Wil Haygood's Washington Post article, The Butler features Oscar-winner Forest Whitaker with Oprah Winfrey playing his wife, Robin Williams as Dwight D. Eisenhower, James Marsden as John F. Kennedy, Liev Schreiber as Lyndon B. Johnson, John Cusack as Richard M. Nixon, and Alan Rickman as Ronald Reagan. Oprah Winfrey, Cuba Gooding Jr., Terrence Howard, Jane Fonda, David Oyelowo, Lenny Kravitz, Melissa Leo, and Vanessa Redgrave co-star. That's not all: Minka Kelly, Jesse Williams, Clarence Williams III and Mariah Carey all co-star.
Director Lee Daniels (Precious) teams up with Emmy Award-winning screenwriter Danny Strong to tell the remarkable story of White House butler Eugene Allen who served eight U.S. presidents over the course of 34 years. The film traces the dramatic changes that swept American society during this time, from the civil rights movement to Vietnam and beyond, and how those changes affected this man's life and family during his three decades of service at 1600 Pennsylvania Avenue.
Eugene Allen endured a harsh and segregated upbringing in his native Virginia and went on to work for eight presidents. Mr. Allen and his wife, Helene, were profiled in a Washington Post story in 2008 that explored the history of blacks in the White House. The couple were excited about the possibility of Barack Obama's historic election and their opportunity to vote for him. Helene, however, died on the eve of the election, and Mr. Allen went to vote alone. The couple had been married for 65 years.
"He liked to think of himself as just a humble butler," his only child, Charles, said. When John F. Kennedy was assassinated, Mr. Allen was invited to the funeral. He declined for the most generous of reasons: "Somebody had to be at the White House to serve everyone after they came from the funeral," he told The Post. When first lady Jackie Kennedy returned to the White House afterward, she gave him one of the president's ties. Mr. Allen had it framed. He looked up one evening in the White House kitchen to see a lone figure standing in the doorway: It was Martin Luther King Jr., who had insisted on meeting the butlers and maids. Mr. Allen smiled when King complimented him on the cut of his tuxedo.
Mr. Allen served entertainers including Sammy Davis Jr., Duke Ellington, Pearl Bailey and Elvis Presley. He flew aboard Air Force One. He sipped root beer at Camp David with Jimmy Carter and visited Eisenhower in Gettysburg after he left the White House.
Watch the trailer
http://www.imdb.com/title/tt1327773/
ticket information Please choose the 1:20p show
http://www.fandango.com/leedanielsthebutler_155959/movietimes?date=8/18/2013
Theater and time of show subject to change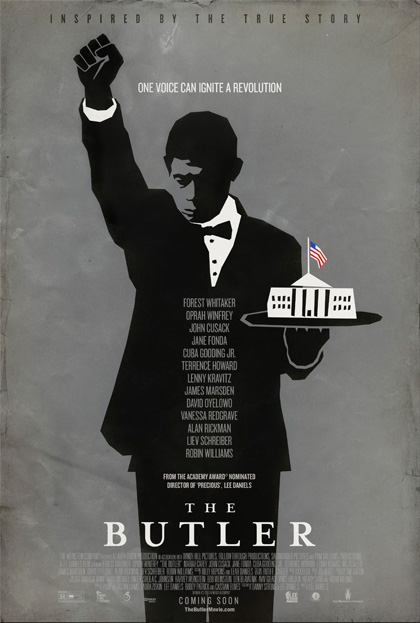 See you in the lobby