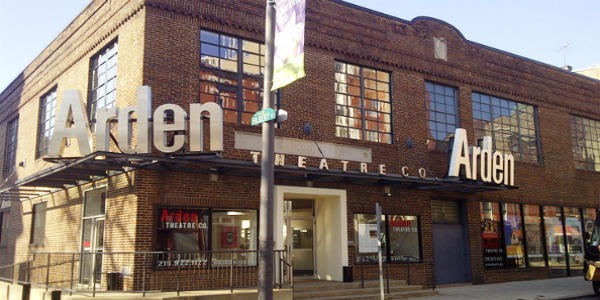 Way back in August of 2010, Drink Philly had an idea. Inspired by art galleries surrounding their Old City headquarters, who opened their doors to the public on the first Friday of each month, They decided to host their  own art show, complete with free drink and food tastings. Three years later, Drink Philly First Friday gatherings are the stuff of legend (that's what their friends tell them anyway).
To celebrate three whole years of Drink Philly First Fridays, They are having a very special celebration on Friday, September 6, from 5–9 PM. Instead of at their Chestnut Street office (which is beautiful but can get a bit crowded), They are  hosting a First Friday festival at the Arden Theatre, just up the block at 40 North 2nd Street.
The event is a fundraiser for Alex's Lemonade Stand Foundation, so while entry is free, a $5 donation at the door to help childhood cancer research is suggested. Once inside, you'll be treated to drinks made with booze from Philadelphia Distilling, beer from Evolution and Victory and even coffee from Green Street Coffee Roasters. Along with the drinks, you'll find bites from Brauhaus Schmitz, The Victoria Freehouse, MilkBoy and The Continental.
There will be art from local artists to gaze and even to buy, if something strikes your fancy. There will be music. But mostly, there will be a great time, with friends both old and new. Come out and help us celebrate three years of First Fridays!
An RSVP in advance is a good idea; get on the list by clicking below. - See more at: http://philly.thedrinknation.com/articles/read/11215-Drink-Philly-Three-Year-Anniversary-First-Friday-Festival#sthash.ijueJsVB.dpuf