HOW TO REGISTER:
Click here to get 50% discount for your tickets for AngelHack  by using promo code 'techmeetups50'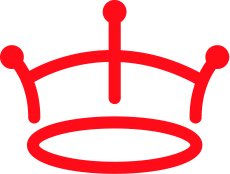 Win Two Weeks in San Francisco!
Following the incredible success of November's AngelHack London where two of our winners (testlio & osper) went on to win the WW Finals,$25,000 cash & Angel investment (hence AngelHack),we are returning to Bloomberg's amazing conference facilities - the same place wherePrime Minister,David Cameron, made his long delayed speach on his vision for the UKs future place in Europe - with even more space & facilities for hackers to get on & build.
1st Prize
Two weeks in San Francisco
Spot Prizes
In November our Sponsors gave spot prizes
throughout the weekend which included:
XBoxes Nerf Guns T Shirts Helicopters
Sun Glasses    Kinects Azure Cloud Time
Judges
Bill Earner - Connect Ventures
John Spindler- The Connector
Bindi Karia - The Queen of Startups
Manfred Bortenschlager - API Guy
Thibault Rouffineau- Mobile Activist
Simon Menashy - Most Active Early Stage Fund
Mark Rock - Ebulient Founder of AudioBoo
Kristel Viidik - WW AngelHack Winner
Tim Green - Monocular Mobile Hack
Julia Shalet - The Product Doctor
Jo Rabin - Community Commissar
ATTEND IDEATHON on April 26th and pitch your idea and form team for AngelHack!
What should I build?
Create a prototype (hack) of something that you believe solves a big problem. You don't need a business plan or anything crazy like that, but you should be able to show the big idea potential of your hack. AngelHack is a launchpad for you to flush out and validate projects you've always wanted to build. Previous winners include: Microryza, Osper, Testlio, TapFame,WeFunder, Kloutron, & Airpost
What are the rules?
All code must be FRESH. Prior to the hackathon you can create your design, wireframes, logo, and user flows. You can even build hardware. But to make things completely fair you can not write any code whatsoever until the hackathon starts. All code must be built at AngelHack.

For more info visit our Rules, FAQ, Schedule, AngelHack Accelerator pages.