Would you like a London Vegan Meetup badge? What would you be prepared to pay for one? (If anything!)

I've had a couple of enquiries about badges, so have been investigating the options. I really think they should be rectangular, and they're a little more expensive than round badges. So we might need to sell them at, say, a quid each - for a 68x45mm badge. And we'll need to sell more than a couple! ;-)

Interested?

Open to other suggestions of where we could get them from too...

Post #: 21
I think it is a great idea. It would really cut down on the waste of stickers for regular attendees and I've been thinking out doing a London Vegan Drinks badge. One downside could be new people feeling left out when they show up and everyone is wearing a badge.

Rectangular
pin badge
to take logo, as on left?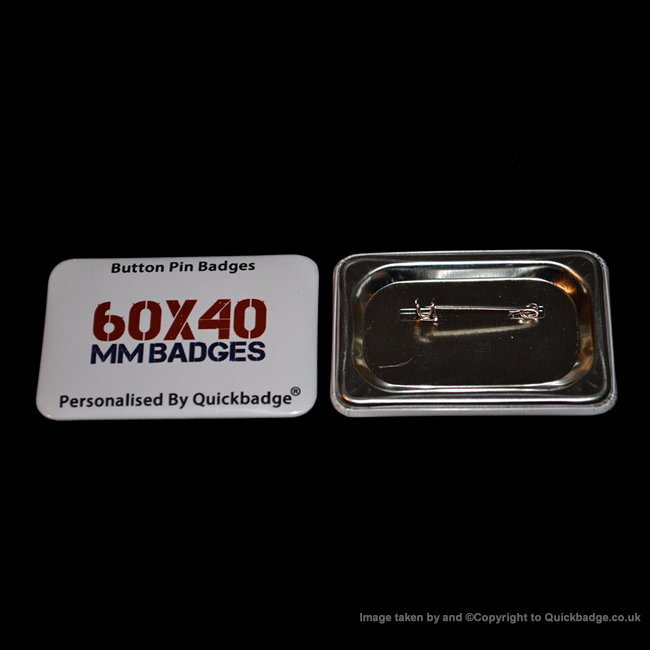 Hi all, what is the aim of the badges? What do we want to achieve from them? I'd appreciate people have name tags even if their stickers I am fine with them, its easier with communication and honestly i forget names easily. I have one of those badges that has my name printed on it and the next potluck I go to I'd like to wear it, I think when people keep seeing a sane and how its spelled even if their reading your name it sticks longer in their minds.

Post #: 1
a £ is nothing, i am sure we could all lash out for one at that price.

Entering senility ;-) I too find name badges handy, any chance of the LVM logo with space underneath to write our names in marker pen, if we so wish?!

You make a good point Sean - "One downside could be new people feeling left out when they show up and everyone is wearing a badge". But I'm sure it would be a good incentive to buy one, if they're readily available at events :-)