Kenya Safari Singles Vacation
September 12th - 22nd, 2013
COST $2,975 (land only)
This will be our 3rd Africa safari and our 2nd in back to back years. Why are we going again so soon? Because so many people asked us to and this safari is such an amazing experience and we are so happy with this package. You must see and experience what life is like in Kenya. I am very confident that this trip will more than meet your expectations, and at a very reasonable price. We work direct with the tour operator in Kenya and stay at the nicest, 4-star game lodges. This itinerary has it all, with plenty of up close big game safaris in a great variety of settings. Get your camera ready - this is the African safari you've always dreamed of taking. And yes, I took all these photos on our past two trips.

This year we've added one more night at a magical place called Lake Naivasha. I would actually like to keep what you will experience here a surprise, as it was for us last year. I can promise that you will experience something very few people will in their lifetime. I will never forget it, so I've added one more night at this special place. If you must know, call me and I'll let you know but I think it is better as an added bonus.

No feeling in the world matches the sheer exuberance of being on a safari - you will be spellbound by your first sightings of Cape buffalo, cheetah, elephants and giraffes. Experience the exhilaration of being in the wild, the wonder of seeing these wonderful animals unhindered by bars or fences. This is also the time frame of the annual migration, which will be seen in our 2 days at the end of the trip in the Masai Mara.

We have also secured group air in Istanbul Airlines out of LAX. You can also fly on the same airlines from JFK and connect with us in Istanbul to continue on to Nairobi. See the airline schedule and price below.
ITINERARY
Sept 12th: Depart LAX at 6:20 p.m. routing through Istanbul and arriving in Nairobi on September 14th at 2:25 a.m.
Europe / Nairobi
Meet on arrival at the airport.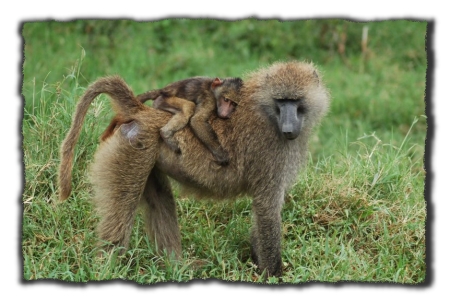 After clearing with customs and immigration, transfer to the Stanley hotel in Nairobi for your overnight stay. The next morning we will meet with our guides for a briefing and depart the hotel at approximately 11 a.m.
Overnight at The Stanley Hotel
http://www.sarovahotels.com/stanley/index.php
Sept 14thNairobi – Aberdares (B,L,D)
Breakfast at your hotel and travel north, passing near Thika, which boasts the world's third largest pineapple plantation and Karatina with its colorful market. Soon you'll be at Nyeri, one of Kenya's major towns and provincial headquarters and then on to the Aberdare Country Club, an elegant baronial style country home set in sprawling superbly landscaped gardens (120 miles – 3hrs)
12.30PM Lunch at the Aberdare Country Club.
Club transport takes you to the Ark Lodge. This is a wonderful place that I know you will love. It's a uniquely shaped lodge tucked away in the Aberdares National Park forest. The lodge's water‑ hole and salt lick are well lit at night when the animals come to drink and a well-concealed "hide" affords eye‑to‑eye viewing of forest Elephant and other game, including the endangered Black Rhino. You're also likely to see Baboon, Buffalo, Bushbuck, and Bush pig, Civets, Duikers, Giant Forest Hog, Colobus and Syke's Monkeys. The bird life includes some species not common in other places, among them being: The Green Ibis, Rufous Sparrow Hawk, Mountain Buzzard, Crowned Eagle and the Silvery ‑ Cheeked ‑ Hornbill.
Dinner in the lodge. www.lonrhohotels.com
Sept 15th: Aberdares – Samburu (B,L,D)
Breakfast at the Ark.
Return to the Aberdare Country Club where you will rejoin your driver guides, retrieve your stored luggage and proceed on your safari adventure.
Travel further north, past the Equator and the dusty outpost known as Isiolo, later drive into the semi-desert bush country of northern Kenya. Here you will meet the nomadic tribes of Samburu, Borana, and Turkana who have lived in this land blessed with rich colors and a variety of landscapes.
Lunch at Sarova Shaba Lodge.
This is another wonderful lodge with a very nice pool. There is a river running right next to the lodge with lots of wildlife and alligators.Visit the banks of the Ewaso Nyiro River, in the heart of Shaba National Reserve, famous for the Out of Africa film by Joy Adamson. It has now been made famous once again with the shooting of the third edition of America's television phenomenon, SURVIVOR having been filmed on this location. (130 miles –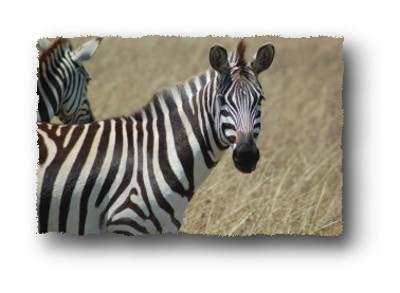 4hrs)
This afternoon enjoy a game viewing drive in the reserve ending with a sundowner and followed with dinner at the lodge.
Sarova Shaba Lodge www.sarovahotels.com
Sept 16th Samburu (B,L,D)
Breakfast will be served at the lodge. Full day exploring the Shaba and Buffalo Springs National Reserves with lunch at Samburu Serena Lodge. The Shaba Reserve is named after an outcrop of volcanic rock that dominates the region. Evidence of the intensity of its upheaval is demonstrated by the formidable lava flow that travelers must cross to reach the reserve and the lodge. The Reserve's northern boundary is marked by the width of the Ewaso Nyiro river which empties into Lorian Swamp; the tall doum palms which mark its course in silent contrast to the rugged and pitted tracts which make up much of the sanctuary. Many small hills dot the landscape and, with four springs, Shaba is better watered than its neighbors.
Animals commonly seen are Elephants, Lions, Cheetahs, Grevy's Zebras, Giraffes, Gerenuks, Buffalos, Oryx, Grants Gazelles, Dikdiks and Waterbucks. The river forest attracts a wide variety of birds.
Afternoon visit to a Samburu Cultural Village: This afternoon, we will also enjoy a visit to a Samburu Cultural Village before returning to the lodge for the evening.
Join the Samburu dancers donning their African regalia and the jingling on their feet, flow by the rhythm of African beats and dance to their tunes that will leave you refreshed.
In the evening there is the opportunity to hear a talk about one of the tribes, the Samburu, followed by traditional African dances. After the performance you will have an opportunity to meet and photograph these colorful people.
Sarova Shaba Lodge. Dinner at the lodge
Sept 17thSamburu – Lake Nakuru (B,L,D)
Travel from Samburu, heading west to Nyahururu, still known to many as Thomson's Falls for its 237‑foot cascade. Afterwards, travel in a southerly
direction to your next destination: Lake Nakuru, colored a shimmering flamingo pink from thousands of the beautiful birds lining its shores. You'll arrive at Lion Hill Lodge, which offers unforgettable views of the lake from its hillside perch. The Lodge also is a perfect base from which to explore the lake on foot or by boat, with its fabulous array of birds as well as many types of game, including waterbuck, rhino, leopard and buffalo. (114 miles – 3hrs)
Buffet lunch at the Lodge.
Afternoon game drive in the park, which is, of course, known for its birdlife ‑ as thousands of flamingos make this lake their home, along with hundreds of
other species. But wildlife is also in abundance here. You'll see large numbers of waterbuck, warthog, impala, Buffalo, Plains Game, Cheetah, and now Rhino, as Lake Nakuru National Park has been made into one of Kenya's rhino sanctuaries.
Sarova Lion Hill Lodge www.sarovahotels.comDinner at lodge
Sept 18th: LAKE NAKURU - LAKE NAIVASHA
This morning, after breakfast, we shall have another game drive in Lake Nakuru for about 3hours before departing to Lake Naivasha. Arrive and check in to Lake Naivasha Sopa Resort for lunch.

After lunch, relax until 4pm when we shall go for a boat ride in this spectacular Lake Naivasha. During the boat ride the boat captain will explain in details the various animals and birds in the lake. Beautiful photos will also be possible. Among the resident birds are fish eagles, ospreys, lily-trotters, black crakes and a variety of herons. Hippos also live in the lake. This is a freshwater lake, fringed by thick papyrus almost 13 km's across, but its waters are shallow with an average depth of five meters. The waters of the lake draw a great range of game to these shores. Giraffes wander among the acacia, Hippos wallow in the swamps and Colobus monkeys call from the treetops while the Lakes large hippo populations sleep the day out in the shallows.

Overnight atLake Naivasha Sopa ResortThe Lodge is Booked on Full Board Basis.

Meals - Breakfast in Nakuru; Lunch and Dinner in Lake Naivasha Sopa Lodge
Sept 19th Lake Naivasha – Masai Mara (B,L,D)
Breakfast at the Lodge.
Leaving Lake Naivasha behind, you will drive to Narok, the gateway to the Masai Mara and district headquarters of this part of Masailand. You'll reach the Sarova Mara Lodge in time for lunch. (198 miles – 5-½ hrs).
Nowhere in Africa is wildlife more plentiful than in the Masai Mara Game Reserve. At the southern end of this 585 sq miles paradise and right in the path of the annual migration of wildebeest and zebra, lies the Sarova Mara lodge.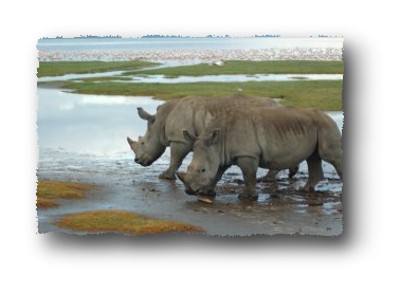 After lunch you are at leisure until 4.pm when you start your first game viewing drive in the reserve regarded as the most magnificent natural theatre in the world. Set in the heart of Africa's Great Plains, the Masai Mara is home to the highest concentration of animals and birds anywhere on the continent.
Return to the Camp in time to freshen up for dinner.
Overnight stay at Sarova Mara Lodge. Dinner at lodgehttp://www.sarovahotels.com/mara/index.php
Sept 20thMasai Mara (B,L,D)
Enjoy a full day in the Mara with two game drives included. This reserve is situated to the west of Nairobi, on Tanzania's northern border - it is the extension to the larger Serengeti National Park in Tanzania. The Masai Mara offers wonderful scenery and an abundance of big game. It is perhaps the only region left in Kenya where the visitor may see animals in the same super-abundance as existed a century ago.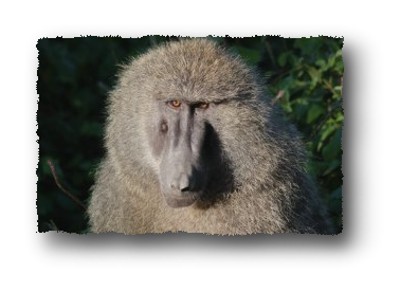 The waters of the Mara River are home to Crocodiles and pools of Hippo, the Acacia woodlands and forests favored by Leopard and Elephant, and the open savannah and dry bush areas play host to the plains' game and their predators such as Lion, Cheetah, Hyena and Jackal.
Overnight stay at Sarova Mara Lodge
Sept 21stMasai Mara/ Nairobi (B,D)

 

Optional Masai Mara Balloon Ride:

For those going for the balloon safari, you will be going for the early morning balloon, you will be picked at the hotel by the Balloon Company at 5.30am and drive to the balloon launch site where you will gather for takeoff. Enjoy early morning ballooning over the plains, getting a bird's eye view of the game below as the sun creeps slowly over the horizon. After approximately one hour aloft, the balloon lands while a breakfast is being prepared for us nearby. The smell of bacon, sausages and eggs drift on the breeze as we sample exotic Kenyan fruits and homemade pastries and, if you wish, glasses of bubbly to toast our flight, a tradition initiated by the Montgolfier brothers.

This is an optional tour:. Cost Person: $400

For those not going for Balloon, you will have a leisurely morning as we have the whole day in Mara. Have your breakfast and depart on a morning game drive. We will have a visit to the Mara River where the wildebeest migration takes place. Here you can see both the hippos and the crocodiles that co exist in the same waters. We will have an early lunch and depart at noon.
Leaving Masai Mara, head back to Narok, district headquarters of this part of Masailand and then travel across the vast plains on the floor of the Rift Valley ‑ keep an eye out for herds of giraffe and gazelle ‑ and head up the Rift Escarpment on a road built by Italian prisoners of war during World War II.
In Nairobi we will visit the David Sheldrick Elephant Orphanage. The Orphanage helps to save the lives of orphaned Elephants and Rhinos who are ultimately released back into the wild is just some of the many wildlife commitments The David Sheldrick Wildlife Trust is involved in. This is an optional tour at a cost of $60 however you will become an elephant adopter which I'm sure you will find very worth while.

In the evening we will have dinner at the famous Carnivore restaurant. After dinner you will be transferred to the Jomo Kenyatta International Airport for your flight back home.
Nairobi/Europe
Sept 22nd Europe/USA
GROUP AIR:
We have the following group air from LAX usingTurkish Airlines.
1 TK 12SEP Q LAX-IST 620P 510P 13SEP F
2 TK 13SEP F IST-NBO 750P 225A 14SEP J
3 TK 22SEP J NBO-IST 345A 1005A
4 TK 22SEP J IST-LAX 1245P 430P
Base fare $998.00 plus taxes $594.30 = $[masked] per seat
Turkish Air does fly from JFK as well. We are happy to get a quote for you. You would connect with the group in Istanbul.
Turkish Airlines DOES allow free layovers if anyone would like to do a stopover in Istanbul. This would be a non-organized stop but we would be happy to share our itinerary with you from our last trip.
TO SEE MORE PHOTOS FROM OUR LAST TRIP
CLICK HERE.
DEPOSIT TO SIGN UP - $500
SINGLE SUPPLEMENT: $750

Cost is inclusive of the following:
1. Accommodation as stipulated in the itinerary or similar.
2. Transportation in a chauffeur driven minivan with pop-up roof for easy game viewing & photography.
3. Services of an English-speaking driver-guide, game viewing drives and parks entrance fees as indicated in the itinerary.
4. All Government taxes and levies.
5. Farwell dinner
6. Boma dinner in Samburu.
7. Bush breakfast in Masai Mara.
8. 1 free mineral water per person per day in the safari vehicle.
9. All meet and greet services.
10. All arrival and departure transfers.
11. 24 hours stand-by contact number.
12. Meals as indicated in the itinerary.
13. Guaranteed window seat in each vehicle.
14. Two-way long-range high frequency radio communication in each vehicle.
15. Boat ride in Lake Naivasha
16. Safari accessories in each vehicle: - First-aid kit, wildlife books, a pair of binoculars, cool box and fire extinguisher.
18 Flying Doctor insurance in Kenya. This covers you within Kenya for a period of 3 months. In the unlikely event of a medical emergency, you will be airlifted to Nairobi where you will be taken to a hospital. Hospital bills are born by the patient.
Click to Sign up for this Trip!