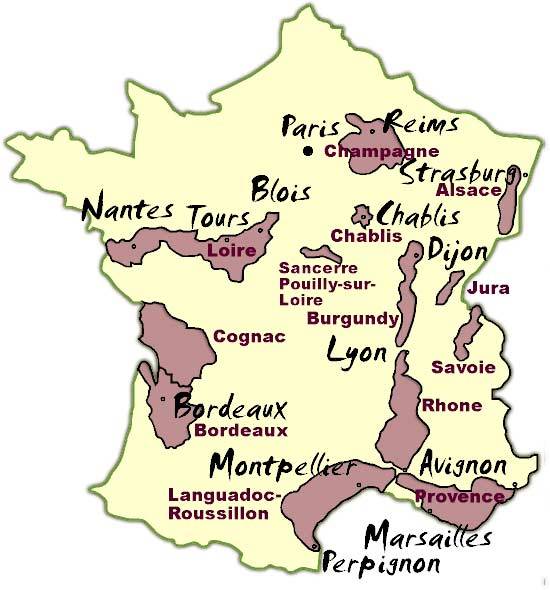 Get the shortcuts to navigate the world of wine with 
confidence, from the vineyards to your glass..  
Discover and develop your personal wine style..  and 
unveil your inner epicurian!  Come join us for a great time, 
train and indulge your senses..  whether you're a 
neophyte or a wine connoisseur..!
You will be provided an insight into the historical and cultural significance of wine in France.  Learn about the key wine producing areas (Champagne Bordeaux, Burgundy, Loire & Rhone Valleys, Alsace, Provence..).  See how the natural conditions (the Terroir) produces such an array of great and varied wines.  Geographical diversity, a range of noble grape varieties and tradition are what keeps France on the wine scene.   You will also learn how to identify French wine regions based on the aromas you are scenting.

$75 General Admission
tickets include:  aroma workshop, blind tasting of 6 wines, appetizers provided by Blossom, take-home educational handouts, one signature tasting glass yours to keep, a great interactive, learning and fun atmosphere!
BUY YOUR TICKET(S) + FIND ALL DETAILS HERE:
http://lawinetasting.com/wine-classes.html
DO NOT FORGET TO ENTER PROMO CODE MeetupSpecial
Do not forget to RSVP YES on your Meetup group page:
http://www.meetup.com/los-angeles-wine/events/133186682/

http://www.meetup.com/wine-53/events/133187822/

IMPORTANT - PLEASE READ
a RSVP on Meetup does NOT guarantee you entry.  You need to PRE-PAY for your ticket to guarantee you entry and get the special advance/discounted prices!  NO tickets available at the door. Absolutely NO exceptions.
Ticket Policy: click here
Question? email at [masked]

Dress code:  Casual

Must be 21 and over to attend.
Every guest's ID will be checked at check-in.

Please enjoy responsibly.
Subscribe to our Events Newsletter
visit www.LAWineTasting.com
Need help promoting your wines, gourmet delicacies, services or venue?
Contact us at [masked] to discuss some event opportunities!