Post #: 4
My husband and I stopped a "dog" from running through 4 lanes of traffic back in late April. Quickly realizing how pregnant she was...We searched for the owners with no luck. I had just over 2 weeks before she dropped 12 puppies....

The puppies have slowly found homes - Getting the vaccinated and fixed as we go. But the mom...She is Black with a white chest. About 50 lbs, must have a 6 foot fence, no cats or small fluffy dogs. This has been the only hang up we have had. She is good with my small dogs but not the long hair fluffy dogs.

She has been awesome with my kids and the other dogs that come in and out of my home. Between my own 2 apbt and 3 other dogs I can not keep her. I have exhausted my rescources with other adoption groups and rescues, but with several rescues closing their doors in the past few months.

If any one can help me get her placed or into another home till she is placed. I also have 1 puppy that still need homes from that litter.

Thanks.

Did you find her a home?

Post #: 8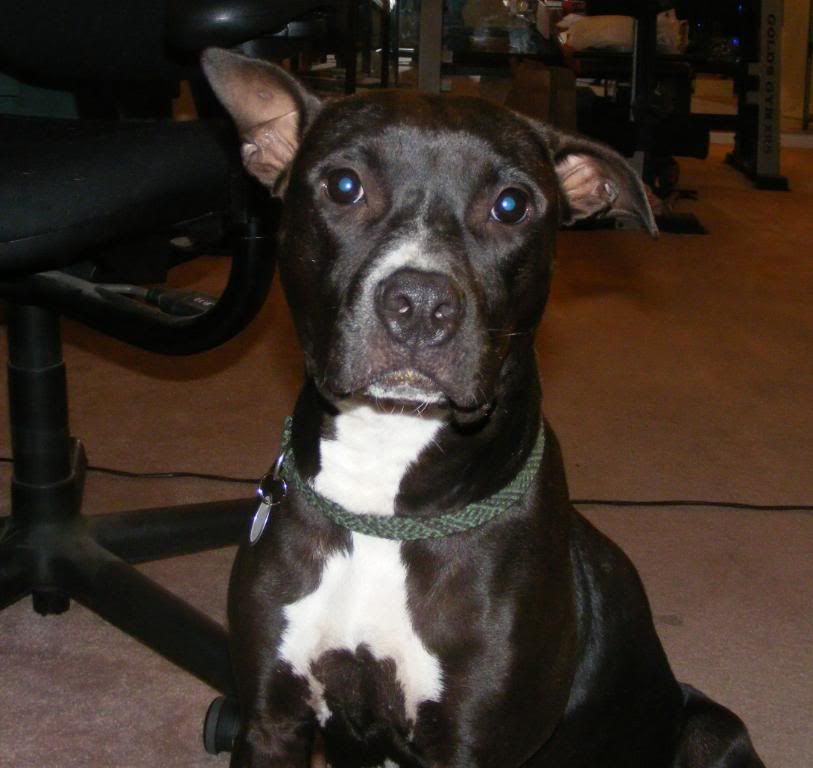 This is my beautiful stray girl. Full of personality. She desperately needs a new home or another foster. Like I said she is great with people and kids!
Have you spayed her? We can help you get her fixed if necessary, before you rehome her. We can also try to help you find her a home. Please contact lydia@love-a-bull.org.

Thanks!