Here's an 8x3 banner for Gary Johnson I had made . I wanted to include the LP symbol :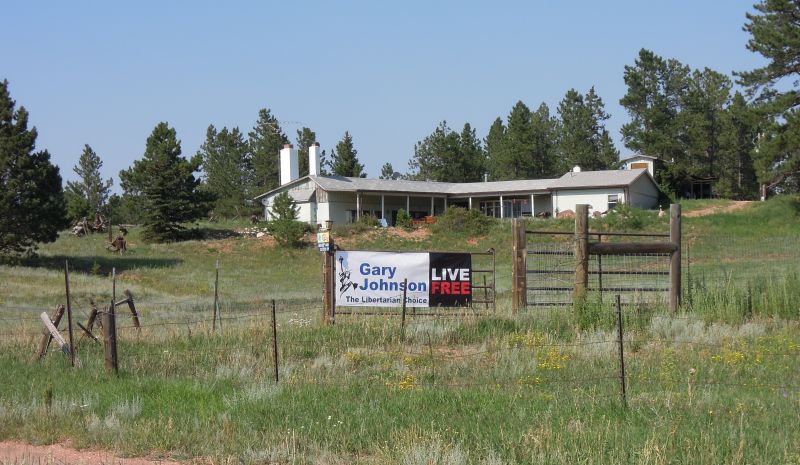 The design can be accessed and modified at
BuildaSign
. As an 8 by 3 foot banner , it cost about $50 + $10 shipping , overall , quite affordable . Banners are much cheaper to ship than rigid signs .
Given the media blackout we face , directly created signs are probably one of the best uses of our individual dollars .