medina2004
Super Organizer
Miami, FL
Post #: 2,678
In observance of mothers day this month...
~~This is an Official Miami Bellydance Meetup Event~~
Moms & Daughters that Dance
Karisma & Vivian will be our guest speakers!
MAY 19TH | 7:30PM | AT JOHN MARTINS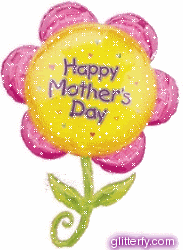 Click to RSVP for this Main Meetup!
Post your questions and comments here!
Edited by Cindy Seip on May 14, 2008 11:37 AM
medina2004
Super Organizer
Miami, FL
Post #: 2,679
For our new members
that might not know how
to post a question and or comment
here is a graghic that shows how *;-)
NOTE: this graphic says the Queue, but it can be for any thread.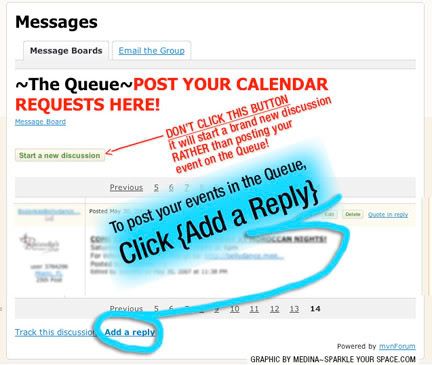 Edited by Cindy Seip on May 14, 2008 11:54 AM
medina2004
Super Organizer
Miami, FL
Post #: 2,690
Mothers Day will never be the same again!
Thank you Karisma, Vivian and Ricky for being
Miami Bellydance Meetups May Guest Speakers!

Incase you missed it, each shared what it is like to
be part of a bellydance family. From dancing together
to putting on shows, each reminisced about the incredible
times they have had.

Ricky, the son/brother part of this team had wonderful
stories about long ago to the most recent productions
they have created together.

Thank you again for taking the time to drive up and make us smile!

To learn more about this bellydance family, go to:
http://www.geocities....


And back from Cali... Amber was our vender for the
evening selling some of the most unique silver jewelry
I have seen in a long time.

And lets not forget Ambers beautiful henna!
From back to ankles, almost everyone including
John Martins wait staff has one now!

The movie that was playing was the Instructional
Movement Library of Contemporary Floor Work by
Megan Swick. With emphasis on drops and rebounds,
the movements were broken down in slow motion so
it is easy to understand and use in your own performance.

And last but not least, thank you to the members that
came out and enjoyed an incredible evening together!
To see the photos, go to:
http://bellydance.mee...
Post #: 40
sounds like I missed a good time!