UPDATE: Now $40,000 in available cash and prizes!
Headed to CES? Maybe you should.
If you could compete in an exclusive hackathon on the World's biggest technology stage, would you? Now's your chance at the inaugural CEA MoDev Hackathon presented by The Travel Channel. This is the official on-site hackathon at the 2013 International CES and just 25 teams will compete for up to $40,000 in cash and prizes as well as the coveted top honors.
Date: January 9, 2013
Location: The Venetian, Level 4, Lando 4303
Official event page: http://goo.gl/5Gn2L
Registration: http://goo.gl/G3qB1
Because this event is on-site at The 2013 International CES, all participants must be registered for the show in order to compete in the hackathon. There is no additional charge to participate in the hackathon.
All the deets:
Hackathon Schedule:
8 a.m. check-in, breakfast and networking
8:30 a.m. – welcome remarks, rules and team role call
9 a.m. – sponsor introductions
10 a.m. coding starts
12 p.m. – lunch
3 p.m. – snack
6 p.m. – code stop
6:30 p.m. – demos
8 p.m. – awards & closing remarks

Rules:
All hacks must be built on site during the hours of the Hackathon.
Hackers may not leverage developers who are off-site.
Code stop is at 6 p.m. sharp, all developers must stop coding at that time.
All intellectual property created remains with the teams.
Teams are 1-4 participants each.

Judging & prizes:
Teams will have 3 minutes each to present their hacks.
Sponsors will judge and provide their own prizes.
A judges panel will rate each presentation for the overall awards.
Sponsors, prizes and resources
Grand prize:
1st place: $4,000 cash
2nd place: $2,500 cash + Beats by Dre Travel Channel branded headphones
3rd place: $1,500 cash + Beats by Dre Travel Channel branded headphones
Grand Prize Qualification: To qualify for the grand prize purse, app developers must incorporate a travel or adventure aspect to their app. We recommend visitingTravelChannel.com to get a sense of all that Travel Channel is involved with from a programming and content perspective. Creative approaches to how travel or adventure relate to your app will certainly get noticed.
Resources: Developers may access any publicly or privately available APIs to assist with their travel and adventure aspect to their app.
Judging:
The grand prize recipient will be voted on by our panel of judges which includes a representative from each sponsor and special guest judges. The judges will rate each presentation based on the following criteria:
1. Creative app idea (scale of 1-10)
2. Travel / adventure aspect incorporated (scale of 1-10)
3. Quality of demo (scale of 1-10)
4. Stickiness / viral potential (scale of 1-10)
These scores will provide a weighted average and each demo will be ranked accordingly to determine our winners.
Celebrity judge, Todd Carmichael.
Todd Carmichael of Travel Channel's "Dangerous Grounds"
We are pleased to welcome Todd Carmichael, guest host of Travel Channel's Dangerous Grounds. Todd travels the globe hunting for the highest-grade coffee in the world. Why? Because nearly a billion people drink coffee each morning, making it the number 2 commodity in the world, second only to oil. Todd focuses on the very best coffee out there — beans so rare, they are sought after by the world's top chefs and restaurants. These coffee beans grow wild in remote regions at high altitude, and are vestiges of colonial strains, spread by European explorers centuries ago. Todd has to go to some of the most exotic, fascinating and dangerous places on earth to find it: from the cities, villages and mountains of Haiti, Bolivia, Madagascar, Borneo, Cuba and Vietnam. Buying the coffee beans direct from the farmers means Todd must encounter treacherous terrain, danger and sometimes, even opposition from entrenched middlemen. There's an amazing story behind every cup.
Associate Sponsor Prizes and Eligibility
Prizes offered: The prizes (to the best android app to utilize any of our APIs listed below) will be;
1st Prize; One Xperia™ TL + 1 Smart Watch + 1 Smart Wireless Headset pro to each team member (4 )
2nd prize: 1 Smart Watch to each team member
3rd prize; 1 Smart Wireless Headset pro to each member
Developer resources:
What is a better travel companion than the Sony SmartWatch and Smart Wireless Headset Pro? Would you like to develop apps for these travel sized smartphone accessories from Sony? If you are an Android developer, read on!
The Smart Extensions SDK supports development of extensions for SmartWatch and Smart Wireless Headset Pro either as part of your existing application or as a separate extension application. The Smart Extension SDK is an easy to use, intent based SDK, making it possible to access the display, widgets, notifications and other general controls through the following APIs:
Notification API: this API is typically used by simple event driven data providers such as SMS, MMS, Missed calls, Facebook, Twitter and so on.
Control API: this is the most advanced API, giving you full control of the accessory screen.
Widget API: this is an API enabling you to display a widget on the accessory.
Sensor API: this API makes the sensor data of the accessory (e.g. vibrator and accelerometer data) available to the Extensions application.
The SDK comes with code examples, an emulator, white papers and full documentation (including javadocs). Download the Smart Extension SDK , SmartWatch white paper, andSmart Wireless Headset pro white paper and get started today!
Prizes offered: For best use of Facebook's API
1st Place $1000 in Facebook Ad Credits & Unlocked iPhone 5
2nd Place $500 in Facebook Ad Credits & iPad mini
3rd Place $500 in Facebook Ad Credits & iPod touch
Developer resources:
Facebook Developers: https://developers.facebook.com/
iOS Dev Center: https://developers.facebook.com/ios/
Android Dev Center: https://developers.facebook.com/android/
Web Dev Center: https://developers.facebook.com/web/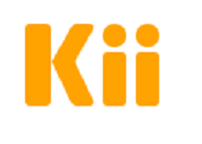 Prizes offered: The prizes (must use Kii Cloud to qualify) will be;
1st Prize; $2000 cash plus 1 year of Kii Cloud at "Garage" level
2nd prize: $1500 cash plus 6 months of Kii Cloud at "Garage" level
3rd prize; $1000 cash plus 3 months of Kii Cloud at "Garage" level (all prizes to be shared between each of the team members)
Developer resources: https://developer.kii.com/
Kii Cloud provides back-end services that help with user acquisition, retention and monetization for your app. Add user management and data management functionality to your app without writing any server code – by simply using our native (Android, iOS) SDKs, JavaScript SDK or through REST APIs. In addition, use our native Ads SDK to optimize the global advertising revenue for your app through mediation across several ad networks or even direct ads. For more information please visit us at www.kii.com
Prizes offered: For best S Pen SDK (Samsung's Android add-on SDK for Galaxy Note series) usage will be:
1st Place: Samsung Galaxy Note IIs, Galaxy S3s or $300 cash for each team member*
2nd Place: Samsung Galaxy Notes or $200 cash for each team member*
3rd Place: Samsung Galaxy Tabs for each team member*
Developer Resources – S Pen SDK:
What is the S Pen?
The S Pen, introduced along with the Galaxy Note, is a new input tool
that makes up for the disadvantages of old input methods. The S Pen
provides faster and more accurate input than conventional stylus
pens. It is an input tool that provides a similar feel to an actual pen by
detecting the pressure applied on the screen with great accuracy.
You can experience the numerous advantages of the S Pen in the
various Galaxy Note series of devices.
What is the S Pen SDK ?
By using the S Pen SDK, you can easily add various S Pen features to your applications. It provides the necessary functionality to take 100% advantage of the S Pen, including checking if the S Pen is activated, checking coordinates, sensing pen pressure, detecting the on/off status of the side button on the pen, and handling hover events, which is supported on Android Ice Cream Sandwich or later.
*Choice of 1 prize selection per team member; limit 3 team members awarded prizes
Prizes offered:
Top 3 Windows 8 apps: Each person on the winning teams will receive a Microsoft Surface with Windows RT tablet. (32G with black touch cover.) A $599 value.
Top 3 Windows Phone apps will win: Each person on the winning team will receive a Nokia Lumia 920. A $450 value.
Developer resources: There's never been a better time to build Windows apps. From start to finish, Generation App provides what you need to make coding Windows Phone and Windows 8 apps a snap. Find the tools, help, and support you need to get started!http://aka.ms/ceahack

Grand prize eligibility:
With the Travel Channel as our title sponsor, it's only fitting that eligibility for the grand prize be that an app have some kind of travel or adventure aspect to it. So dust off your location based skills and seek out some APIs that put a sense of adventure into whatever it is you plan to develop. Travel and adventure is not required to be eligible for other sponsor prizes, but your shot at all the marbles depends on it.
If you have further questions about this event please contact Waynen Chen at MoDev. (wayne at gomodev.com),[masked]-6464.