No plans for the first May bank holiday weekend yet? Please join us for this excellent trip combining hiking and Falconry, against the backdrop of the finest Devon and Somerset'slandscapes, celebrated for their natural beauty and tranquility as well as a picnic lunch at Stonehenge.
Exmoor National Park 
The contrasting elements of woodland, open moorland, mires, rivers and farmland combine to create the unique and distinguished landscape scenery, enhanced by the ever changing weather and seasonal conditions. Exmoor is a truly fascinating landscape with a rich and diverse history of land use with many visible remnant features offering subtle clues and insights of landscapes past and contribute to the scenic beauty and diversity of the idyllic rural scene. 
Plan of the trip: 
Saturday 
10:00 Meeting at London Euston – outside Sainsburys which is at the train station.  
10:15 - 15:00 drive to Devon (transfer included)
We will take the scenic route to Devon passing Stonehenge along the way, where we will stop for a picnic. We can bring lunch with us, or buy some at services along the way. (lunch not included)
Once in Devon, we will enjoy the local area at leisure, maybe treat ourselves to a cream tea or drinks, or relax. 
In the evening a table will be booked at a local pub (meal is not included)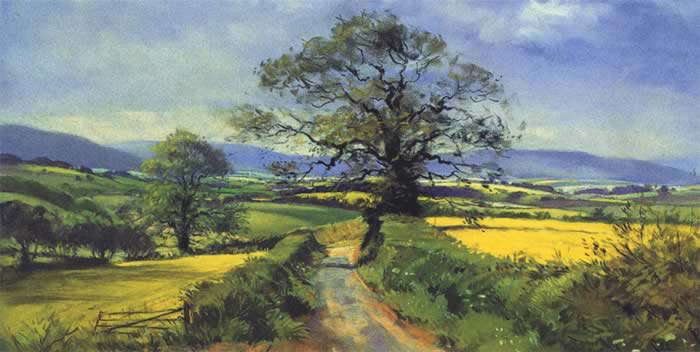 Sunday 
8:30 - 9:30  Breakfast (included)
10: 00 South West Coast Path - guided walk, approximately 10 – 12 miles (included)  transport is included, the walk leader knows the paths very well, and will share stories and facts about the walk as we go. 
13:00 - 14:30 Lunch break (lunch not included)
17:00 – return to accommodation (transport included) 20:00 Local restaurant booked (dinner not included) 
Monday 
8:30 - 9:30 Breakfast (included)
9:30 Check out of rooms and drive to a local Owl and Hawk Centre (transport included)
10:00 Meeting the birds, watching them fly and putting on a glove and letting the birds fly to us (included) 12:30 Lunch break (lunch not included)
13:30 scenic drive through Exmoor where the group will be able to get out of the vehicle along the way and enjoy some of our favourite spots in the Park such as Dunkery Beacon (the highest point in the park) or Selworthy Village. (included) 
16:00 - 20:00 Drive back to London (included)
Accommodation: 
Twin rooms in a B&B. Upgrades to single rooms are available. 
What's included:
• London transfers
• All transport as required by the itinerary
• 2 nights en-suite bed and breakfast accommodation 
• 2 x Breakfast
• Guided walk on Saturday 
• Falconry session on Sunday
• Scenic drive through Exmoor on Sunday
• Guarantee for the weekend 
£260 Early bird offer. 
Early bird price of £260 applies if you pay in full by 19 April. From the 20 April you will have to pay the full price of £280.
Please note that the dates above are the dates of when the money reaches my account. Some banks take shorter some take longer to process your transfers, so please check with your bank how long it takes before deciding on the day on which to send the payment.
What's not included:
Lunches, dinners and drinks
We will need a minimum of 8 to go ahead. 
The payments have to be paid directly into my account and have to be paid in full as there is such a short notice. 
Bank account details to pay the balance can be found here: http://www.meetup.com/Curious-Kat-Adventure-Club/pages/Bank_account/. 
If the trip is cancelled by us all monies will be paid back. 
IMPORTANT: By signing up to this trip you have agreed to the following disclaimer: 

'While safety is our top priority and although we never take unnecessary risks, we do recognise that any outdoor activity/trip involves a danger of personal injury or death. Remember that you should be aware of and accept these risks as you are responsible for your own safety and you should not undertake anything beyond your abilities. It is also your responsibility to be correctly equipped for the weather and activity you have chosen to participate in.' The organiser only facilitates the group, and doesn't take responsibility for your safety during the trip.
You also confirm that you will be responsible for your own insurance and make sure that it is at an appropriate level for this trip and activities you will be participating in (if in doubt, check with your insurance provider). 
BAD WEATHER:  
With all the crazy stuff happening with the weather recently, please note that we may be prevented from doing some of activities due to unpredictable weather events. If this is the case replacement activities will be offered.  
Please note that unless the trip is cancelled the payments are non-refundable as the costs need to be paid in advance. However you may be able to sell your place to your friends or other group members if you follow this procedure;http://www.meetup.com/Curious-Kat-Adventure-Club/pages/What_to_do_if_you_can_no_longer_attend_an_event/.
More about Exmoor: 
The local topography enriches the landscape character of Exmoor, where gently rolling open hills often crowned with heather descend into deep secluded wooded valleys or combes as they are known locally. The ancient landform has been carved by many rivers and streams, Exmoor's northern edge is defined by spectacular high coastal cliffs which create a dramatic frontier between land and sea.
The long history of human influence, underlying geology and climate have all played an important role in forming the complex patchwork of interrelated habitats and landforms visible today. The rich landscape pattern of fields, roads, settlements, buildings, earthworks and other historic landscape features tells a story of man's continuous influence on the land, from the early Neolithic over 6000 years ago to the present day. Exmoor is relatively undeveloped with many charming settlements displaying a rich variety of architecture, use of regional materials and local character.
The Exmoor landscape provides many benefits, which includes space for recreation, water and carbon storage, rich historic and cultural associations as well as providing important habitat for a multitude of plants and wildlife, including the iconic red deer. Exmoor is not an untouched wilderness, but is the product of traditional land uses where the occupation of farming and grazing of sheep, cattle and the famous Exmoor ponies plays an important role in maintaining the distinctive character and diversity of Exmoor's upland landscape.
Please note  this trip is organised by Curious Kat's Adventure Club, so if you would like to secure your place please RSVP following the link: http://www.meetup.com/Curious-Kat-Adventure-Club/events/176865252/.