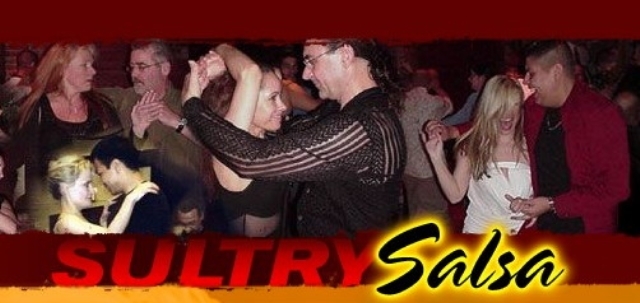 Don't Miss Out on This Fabulous Dance Cruise Vacation!
This is your last opportunity to join the other 129 Dancers sailing with us to the Mexican Riviera!
Salsa ~ Swing & More Mexican Riviera Dance Cruise 2012
October 14, 2012 to October 21, 2012
Visit

See you on the ship!
Jed
This cruise features all the great activities and amenities of a Mexican Riviera Cruise – Plus the fun and excitement of a Dance event at sea.
Those booking with DanceFun will enjoy many hours of dancing throughout the cruise and workshops on our days at sea with great professionals.
All Dances & Workshops are "Private Parties" only for our group.
Dancing & Workshops
Workshops on days at Sea / Social Dancing many evenings
Dances - Lots of Dancing !
Salsa (and related dances), Swing (and related dances) and more
Workshops – Swing, Salsa and more on our days at sea – Beginning to Intermediate/Advanced
We are planning 30 hours of dance instruction
Swing: West Coast Swing (all levels), NiteClub 2-Step, Hustle and more
Salsa: Salsa, (all levels), Cha-Cha, Bachata, Merengue and more
Private Lessons also available from the individual instructors
Don't miss out! Reserve your place on the cruise today!
For Complete Travel Information and Reservations
Visit Us Online
Main Page | Ship & Itinerary | Dancing | Staterooms
Hotel Stay - Transfers - Pier | Cruise FAQs | Registration
Ports of Call -
· Cabo San Lucas, Mexico
· Cabo San Lucas, Mexico - YES! A second day.
· Puerto Vallarta, Mexico
Departs from:
Long Beach, CA
All Star Staff !
(alphabetically)
Francisco & Stacey Martinez
The Dance Family Studio (Pasadena, CA)
Hugo Miguez (Ft Myers, FL)
Jed Walker (Chicago, IL)
Mike Ticas & Christina Haggerty (Los Angeles, CA)
Ricardo Tellez (San Francisco, CA)
Stephen White (Jacksonville, FL)
Tina Mayer (Los Angeles, CA)
Wiley Simpson (Los Angeles, CA)
~Carnival Splendor~
Splendor, Carnival's largest ship.
The 113,300-ton ship marks a new class of vessel for Carnival. One of Splendor's most impressive features is its luxurious, 21,000-square-foot spa, the most elaborate in the fleet. Pan-Asian in design, the Cloud 9 Spa spans two decks and includes a state-of-the-art fitness center that easily rivals any at sea. And, with 22 lounges and bars, outdoor movies, a water slide and a singing maitre d', Splendor also delivers what Carnival passengers have come to expect: fun.
---