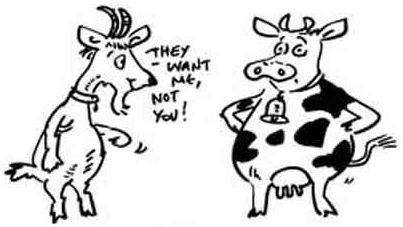 • What: Goats du Jour - a rough and tough ride through Santa Cruz Mountains goaty roads with GroupRides Forum
(DETAILS & RSVP HERE http://www.groupridesforum.net/events/53599502/)
• When: Saturay 2/25/12, Arrive by 9:30 AM, KSU 10:00 AM
• Where: • Meet at Starbucks Coffee, Saratoga
14410 Big Basin Way (bottom of 9), Saratoga, CA • (408)[masked]
(fill up @ Union 76 across the street)
• Pace: Not too slow. Not too fast. Just right.
• Gear: Head to toe. It'll be cold, so wear layers.
• Motorcycle: Yes, please bring it with you ;-)
• Route: ~ 130 (+/-) miles of the technical backroads and goaty trails (paved, no dirt) in 650, 408 and 831 area codes. Not recommended for newbies. We will end the ride around 3:30-4 PM back in civilization.
On the menu: Zayante, Mt. Charlie, Highland, Eureka Canyon. to name a few
(DETAILS & RSVP HERE http://www.groupridesforum.net/events/53599502/)