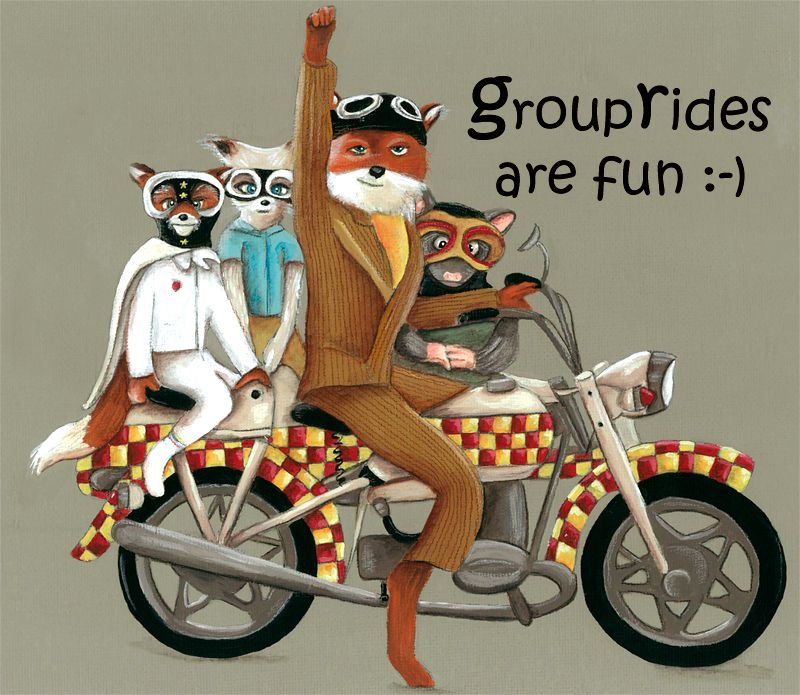 * * * * R A I N W I L L C A N C E L * * * *
Join us for the Last Sunday, A Group Ride
* * * RSVP or Details =>click here * * *
• When: Sunday 12/30/2012
Meet at 9:45 AM; KSU 10:00 AM sharp
• Where: Meet at Peet's Coffee in Los Gatos
798 Blossom Hill Rd, Los Gatos, CA • (408)[masked]
(fill up @ Chevron at the corner)

• Route: Great technical roads in 408, 831 and 650 area codes. Exact route TBD.
Not for newbies.

• Pace: Not too fast. Not too slow. Just right.
• Gear: Head to toe
• Motorcycle: Yes, please bring it with you ;-)
RSVP or Details => click here