To celebrate the ten year anniversary of the rezoning of Downtown Brooklyn, we present "The 5x10 Talks," featuring talks by esteemed speakers and live performances. 
We will also present an award to outgoing Downtown Brooklyn Partnership board chairman, Alan Fishman, for his service to the community. 
Proceeds from ticket sales go toward supporting the Partnership's free community programming.

Please purchase your tickets here: 
https://www.eventbrite.com/e/the-5x10-talks-tickets-10942103125

Featuring:

Bre Pettis-MakerBot: Bre has led MakerBot as CEO since its beginning in 2009, but has a long history of making things and inspiring others to make things. Prior to co-founding MakerBot, Pettis co-founded the Brooklyn hacker collective NYC Resistor, where MakerBot technology was first created, tested, and proven. He was instrumental in building the first prototypes of MakerBot's 3D printers, and has become known worldwide as a leading evangelist for personal manufacturing. 
Brett Yormark- Brooklyn Nets As the Chief Executive Officer of the Brooklyn Nets and Barclays Center, Brett Yormark has overseen all aspects of the team's move to the new arena in Brooklyn, including the rebranding, marketing, and sponsorship sales. Since he joined the Nets in 2005, Yormark's mission has been to make it the most accessible, inventive, fan-friendly, and community-active team in sports. In his role as CEO of Barclays Center, Yormark has oversight for all facets of the sports and entertainment venue, including operations, event programming, sales, and marketing.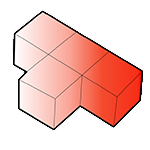 Deborah Schwartz- Brooklyn Historical Society: Deborah Schwartz is President of the Brooklyn Historical Society, a nationally renowned urban history center, founded in 1863. She is part of the leadership team that conceived the newly launched In Pursuit of Freedom project about the history of abolition in Brooklyn, garnering much publicity over the last several months. Schwartz, a recognized leader in the field of museum education, teaches a graduate seminar on museum management for NYU's Museum Studies Program, and frequently lectures at Columbia University Teacher's College and Bank Street College of Education.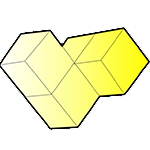 Katherine Isbister - NYU Game Innovation Lab  Katherine Isbister is a Human Computer Interaction researcher and designer, focused on creating more compelling emotional and social qualities in games and other computer-supported experiences. She directs the Game Innovation Lab at NYU, and holds a joint appointment between the NYU Polytechnic School of Engineering's Computer Science and Engineering Department and the NYU Tisch School of the Arts Game Center. Isbister's team creates research prototypes with support from NSF, Microsoft, Bell Labs, and other funders. Projects have been featured by Wired, Scientific American, and NPR.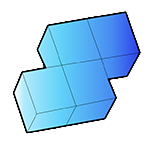 Ralph McDaniels- Video Music Box: Ralph McDaniels is an entertainment pioneer, entrepreneur, and visionary who created Video Music Box, the first music video show focused exclusively on an urban market - broadcast on public television. He is widely recognized by the music industry as the original tastemaker and arbiter of Hip-Hop culture. McDaniels is president of Uncle Ralph Productions, has worked at HOT 97 (WQHT) and 98.7 KISS FM (WRKS) in New York, has directed and produced over 500 music videos, and consulted on feature films and documentaries for MTV, VH1, BET, and CNN. He is owner of www.videomusicbox.tv and serves on the boards of many grassroots non-profit organizations. He also curates the Video Music Box Archives, which has over 20,000 hours of footage. McDaniels' influence in Hip-Hop culture stems from the astounding success of his Hip-Hop music show and spans over 30 years through the millions of viewers, fans, and consumers who have supported him throughout his endeavors in radio, television, and the fashion industry.