Here is someone that is so sorry:
On Saturday, April 26, 2014, Justin Wright <[address removed]> wrote:
We'll compare bankrolls at the end of the year ok?  These clients you speak are at the same brainless level as you Ruby on Rails Developers. Ruby on Rails, lol. Sounds like a cocaine-addicted stripper. Be proud. Be very, very proud.  =/

Oh and don't forget to forward this to the list. I love when you kids do that. It's like you're all a bunch of tattletales. Go on do it. I know you're gonna. You know what another word for tattletale is? It's called a rat. You're a rat. All you geeks are rats. A bunch of babies. Go on, tattletale on me. Nanny nanny boo boo.
On Saturday, April 26, 2014, Vietnhi Phuvan <[address removed]> wrote:
What's done is done. You apologized. We move on from there. The matter is closed. There is plenty of other business that needs to be taken care of.

--

Please Note: If you hit "

REPLY

", your message will be sent to

everyone

on this mailing list (

[address removed]

)

This message was sent by Vietnhi Phuvan (

[address removed]

) from

NYC Ruby Roundtable

.

To learn more about Vietnhi Phuvan, visit his/her

member profile

To report this message or block the sender, please

click here

Set my mailing list to email me

As they are sent

|

In one daily email

|

Don't send me mailing list messages Meetup, POB 4668 #37895 NY NY USA 10163

|

[address removed]
--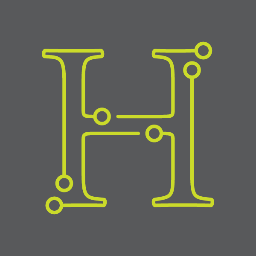 Jonathan Spiess / Sr. Technical Talent Manager
Huffington Post
(m)[masked]/(o)[masked]
[address removed]
770 Broadway, New York, NY
http://code.huffingtonpost.com
add me on twitter or linkedIn 


This e-mail message may contain confidential or legally privileged information and is intended only for the use of the intentded recipient(s). Any unauthorized disclosure, dissemination, distribution, copying or the taking of any action in reliance on the information herein is prohibited. E-mails are not secure and cannot be guaranteed to be error free as they can be intercepted, amended, or contain viruses. Anyone who communicates with us by e-mail is deemed to have accepted these risks. Company Name is not responsible for errors or omissions in this message and denies any responsibility for any damage arising from the use of e-mail. Any opinion and other statement contained in this message and any attachment are solely those of the author and do not necessarily represent those of the company.