MARKET AND BRAND YOURSELF TO HOLLYWOOD!
THE SAVVY SCREENWRITER:

How to
Market and Brand
Yourself as a Writer

TAUGHT BY KEVIN URBAN
By now you've figured out that to work consistently and succeed in this business it requires more than doing good writing and emailing your script. It takes a business plan and marketing strategy.

This workshop will supply you with tools to what it takes to get your screenwriting career out of limbo and on the fast track to living your dreams.

We look to outside sources and companies to discover what works and what it takes to be successful. We've taken business fundamentals and skills that work in the real world and morphed them into an actionable plan for the creative mind. We've created a system that is accessible and easy to follow.
Join NYC's Branding and Marketing Experts for this two hour workshop to learn what no other business workshop is talking about -

The SIX VITAL STEPS to make you a screenwriter but a business Savvy Screenwriter!
The missing link that is the foundation for any successful career.

The Importance of Branding You and Your storytelling

The #1 rule of business that most artists leave out.

The Six Business Fundamentals that will completely change your career!

OUR mission is to empower writers to think like small business owners by creating and implementing an effective business plan, branding their unique product, and developing marketing strategies that get them noticed and in the studio system: ultimately merging career and life into one, filled with abundance and success.

You put in long hours writing a script now it's time to turn the spotlight on you and boost your career by learning to market your abilities.
Every career needs help and this is your exclusive NYCscreenwriter June workshop opportunity. Remember, it's about your talent and business savvy. Don't miss out!

" Savvy is the real deal. I've seen artists transform with the help of their seminars." – Jillian Sanders, Former Agent, Don Buchwald
BIO:

As co‐founder of The Savvy Actor, Inc, Kevin Urban has over 10 years of experience in the acting business in New York City. Kevin has a BA in Communications with a concentration in public relations and a theater minor. Before moving to New York, Kevin worked in marketing and business development for a financial institution. He brings his passion, knowledge, and hands‐on business experience.

Taking their Savvy knowledge into the college level, Kevin has served on faculty at Pace University and New York Film Academy. With The Savvy Actor, he regularly lea workshops for other universities and professional acting schools like New York University, Baldwin Wallace, UC Irvine, The York Theatre, Weist Barron, The PIT, and The Network. His passion is helping artists become successful savvy business people and empowering them with the skills necessary to compete in 'the biz' today.



WHEN:

SATURDAY- June 16th
Saturday, 3-5pm

WHERE:

SHETLER STUDIO
244 west 54 Street
12th floor
MEMBERSHIP PRICE:
$24.99
or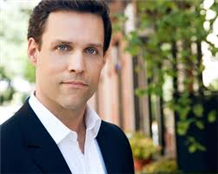 © 2012 NycScreenWriter