July 21, 2013 · 6:30 PM

This location is shown only to members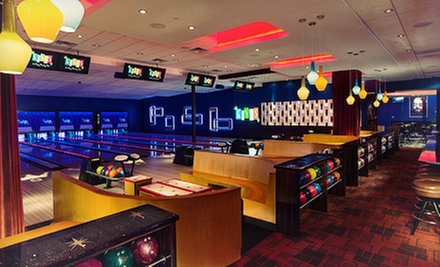 (Not related to BB King's)
Kings Bowl America: "Lanes, Lounge, Sports" has just opened their Orlando location featuring a full restaurant menu, bars, pool tables, bowling lanes, flat screen TVs for sports and more.
Sign up for their free Royal Rewards card program offered to local residents and members of the hospitality industry to receive a FREE APPETIZER plus it gives you Happy Hour pricing ALL DAY, EVERY DAY. Ask for one at the desk.
We will be testing out this location for our Member Introductions event. Look for us near the pool tables, we will have name tags for everyone. Come on out, this is our best event to meet members.
We look forward to seeing you there!
CONTACT US MEETUP ORGANIZERS IF YOU CAN'T FIND US,
Curt (407)[masked]
Tex [masked]
Update:
Here is a good Groupon.com deal, hurry it they go fast:
$19 for $40 worth of game play,
http://www.groupon.com//raf/UserReferral_rp/121015/10r1act/lk/uu48237067