To attend, buy tickets at http://brandingllparisoma-parimeetup.eventbrite.com/
pariSoma CoLearning is happy to offer this class once again due to popular demand!

Establishing Your Brand will dive deep into how to find your business' unique story, ideal target market and how connecting those two will help it to stand out in the marketplace.

The class will revolve around the following subtopics:
Vision
Setting the big picture & goals


Strengths, Benefits, and Background

Looking at what your company has to offer that is different from what is out there


Style, Technique, and Perspective

Discussing the details of what your startup does & how does it go about it


Target Market


Telling Your Story

Exploring the publicity tools, such as social media, your website & blogs, as a part of the marketing effort

As in all pariSoma CoLearning classes, snacks and beverages will be provided!
For most of our classes, the maximum number of students is 19 so get your ticket *now*!
Read what former pariSoma CoLearning class participants are praising about Genevieve's teaching:
"I enjoyed the class experience as it had an ease, comfort and innovative atmosphere. Genevieve is knowledgeable and such a pleasure to listen to"
"Clear speaking style. Excellent pacing. Very informative"

"Genevieve is organized, detailed and has good energy. She presented a on a great theme and had an excellent rundown of the topic"

About your Instructor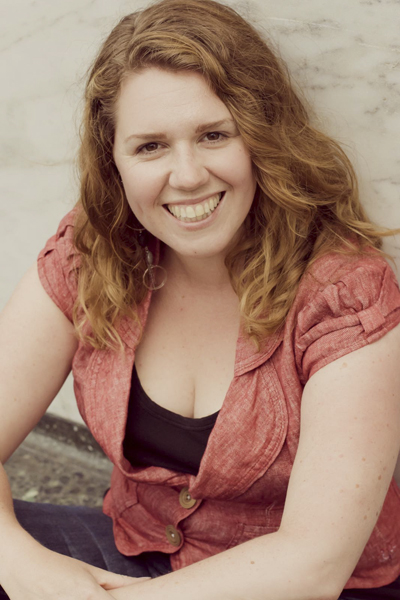 Genevieve Brazelton is a Co-Founder of Lightbox SF, a marketing and branding coaching service for creative entrepreneurs. She is the one who geeks out on creating Twitter lists, the finer points of client management, and creating social media strategies. She endlessly researches the newest ideas in creative and social media marketing so you don't have to. Genevieve's strength is her keen outside perspective and sometimes infuriating logic that puts structure to dreams and lays out paths to goals.

Genevieve has lead workshops on branding, marketing and social media at the Conference of Creative Entrepreneurs, California College of the Arts, TechShop and through ArtSpan. She is a contributing blogger for Paper n Stitch, writes the Savvy Entrepreneur column for the SF Etsy Street Team blog along with being an active member of team.