Apr 23, 2014 · 5:00 PM

This location is shown only to members
Please Make Note of Pleasure Palate Attendance Policies and our 3 Strikes Rule by clicking here before RSVP-ing to this Event. Cancelling your RSVP within 24 hours or not showing up at the event will result in an automatic strike. 3 Strikes and You're Out! 

Note:  Please RSVP at the Center's Website BEFORE you RSVP for this event. There is a small lot and street parking, but you may want to carpool if possible. The deadline is April 16th.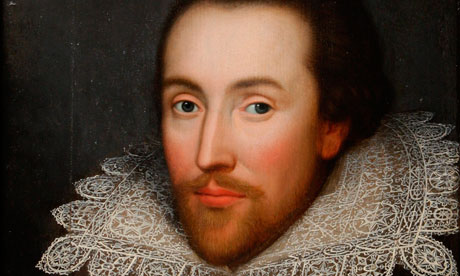 Come celebrate Shakespeare's Birthday with me at the Clark Library!
This will be an unusual opportunity for the public to view the Paul Chrzanowski Collection in such a beautiful setting. The grounds can be visited during the day, but the actual Library is limited to scholars studying the collections, so this is a great chance for you to see the inside of the house as well.
There will be a short talk by the collector, and scenes performed in the garden.

From the website:  

"Please join the Center and Clark Library in celebrating the new additions to the Paul Chrzanowski Collection. Books from the collection will be on display during this special event, which also marks the 450th anniversary of William Shakespeare's birth. Paul Chrzanowski will give a short collector's talk at 5:30 p.m., and scenes from Shakespeare plays will be performed by actors from the Independent Shakespeare Company on the library's beautiful grounds.The Paul Chrzanowski Collection is the largest gift ever made to the Clark Library. It contains books known or thought to have been read by William Shakespeare, as well as two Shakespeare folios and one quarto edition of a play (Henry the Sixth), among other fine books dated from 1479 to 1731. It also includes the first complete Caxton publication to enter any University of California collection, his Cordyal of the Four Last Thinges of 1479."
This event actually starts at 4:00PM but I put a 5:00 start time as most of us will be coming from work. We should have ample time to hear the lecture and view the exhibits before the event ends. 
Food may or may not be served here, so I'll be scheduling a separate food event at BCD Tofu House afterwards at 730PM.
Hope you can join me!