PONY Express presents:
Speak without Limits - 1 Day Public Speaking INTENSIVE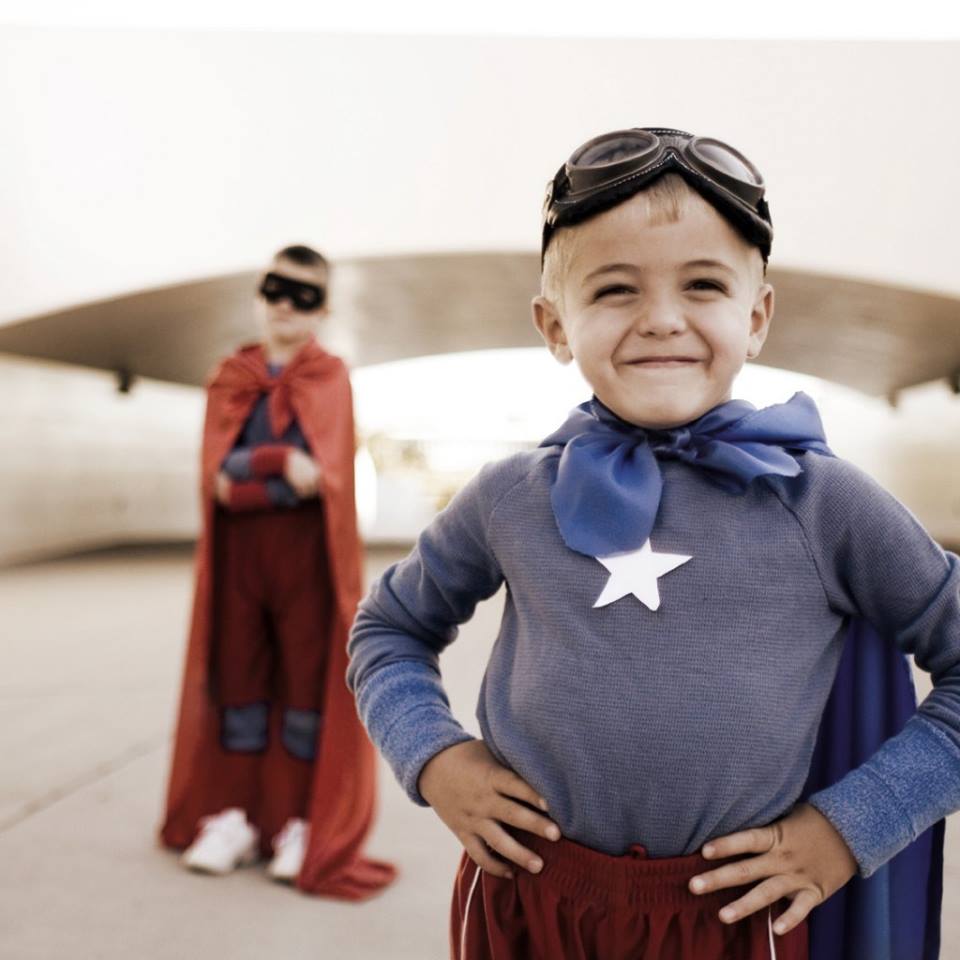 We know that ANYONE can be a Public Speaking Action Hero!
MONEY BACK guarantee by 12 noon on the day should you feel this is REALLY NOT for you! 

Fun and thought-provoking session that will change your perception towards PUBLIC SPEAKING. High-energy exercises guarantee you to learn practical tips & tricks but what you will value the most is that the skills demonstrated are immediately implementable.

No experience required - the tools & techniques facilitate your development, no matter the level you are at.
PONY Express brings together a variety of grounding techniques, IMPROV exercises, audience facilitation techniques and other material from years of experience with international speaker trainers. THIS IS NOT A SIT DOWN COURSE - we are using experiential learning techniques to teach you on a much deeper level. This will SCARE your NERVES!
BUY YOUR KICK-ASS offer tickets here - 2-4-1 tickets!
YOU have the knowledge that people will gladly pay [more] for - clients, your employer or investors - the missing link is communicating it in a way that will capture, hook and thrill your audience. 
Join us for an entire day of learning tools & techniques, testing and mastering the ART of SPEAKING. You will have an adventurous day full of tasks and challenges for you to explore your limits and grow as a speaker. No experience required - the tools & techniques facilitate your development, no matter the level you are at.
Content Creation & Structure
The most precious commodity in the world is the ability to create strong and engaging content.  
*Takeaways – learn how to: 
*Create the perfect structure
*Get 100% more creative
*How to make everyone feel part of your talk/presentation
*Move through different delivery techniques to add impact
Improvisation
Learn how to ALWAYS know what to say, how to say it and leave instant IMPACT. How to think on your feet? How do you react in ad-hoc speaking situations? What to do when going blank? How do you handle situations when things go wrong? The skill of Improvisation is fun to learn, fast-moving and immediately workable in any communication area in your life.
*Takeaways – learn how to:
*Be able to keep control at all times
*Keep your train of thought - even in challenging situations 
*Think outside of the box and develop more creativity 
*Embrace ad-hoc speaking opportunities with confidence and certainty
Storytelling
Imagine Steve Jobs had sent an email campaign about the new Iphone at the time. Do you think the impact would have been the same compared to the enchanting corporate storytelling experience he created from stage? Those who tell stories rule the world.
Takeaways – learn how to:
*Enchant people's imagination, evoking their emotions and capture their interest
*Taking your audience on a powerful journey 
*Speak to a deeper side of people's mind
*Utilise your very own personal story [most of us underestimate the power of our personal stories]
BUY YOUR KICK-ASS offer tickets here - 2-4-1 tickets!

We will ensure you that you leave with cutting edge speaking tools - many of them will surprise but they are proven and tested by us.
If you gave yourself permission - how much of a bigger game would you play? How real would you get? How differently would you deal with nerves?
You leave with learning's ready to implement and a plan to consistent action.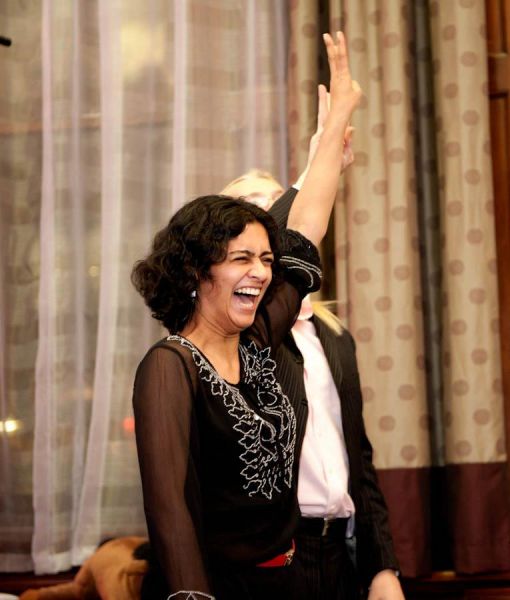 Grab your chance to take your speaking, confidence and  life  to the next level with like-minded people in a community  dedicated to bring out the best in you.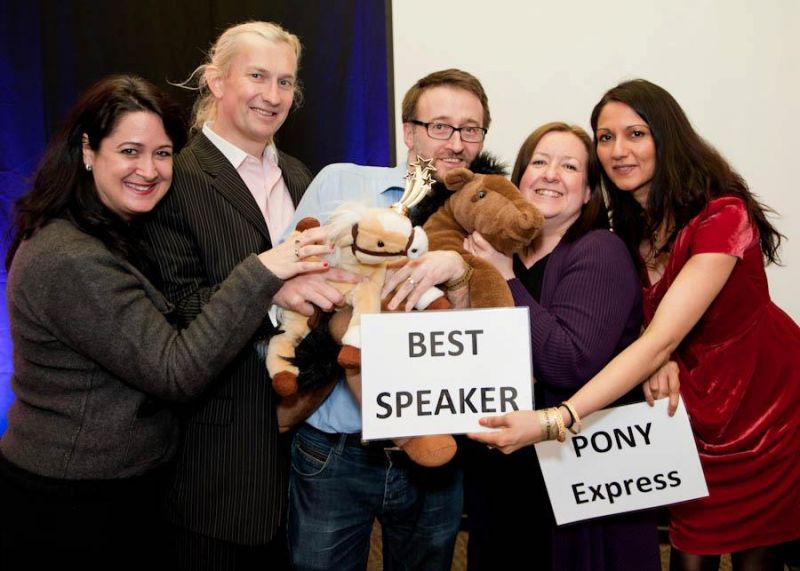 There will be a showcase of experienced speakers at the end of the event where you can use your learned skills to provide feedback for others. More on the day.
THIS IS WHAT OTHERS SAY ABOUT US:
'PONY Express is like Toastmasters on steroids.' Chris Swain, IT Consultant
'A great concept and the energy is amazing. Something like PONY Express was definitely missing. Even as an experienced speaker you need to practise and the PONY Express coaching caters for all levels and encourages people to stay true to themselves.' Leon Aarts, Speaker, Author, Social Innovator & Entrepreneur
'PONY Express is unique, providing not only world-class speaker training, but also an amazing atmosphere, where dramatic and dynamic action is not only welcomed and nurtured, but absolutely required for those participating!' Arjuna Krishna-Das, Communications Consultant
'The euphoria you feel after speaking is directly proportionate to the fear you felt before.' Colin Firth, Actor
'What a great learning atmosphere. There was so much positive encouragement for all speakers and take-aways just from a few hours. Jaina Dadia, Radio Show Host & PR Consultant
BUY YOUR KICK-ASS offer tickets here - 2-4-1 tickets!

We are looking forward working with you!
Your PONY Express Team: Emily, Elliot, Little Pony & Annik x 

For more details call Annik:[masked] 

PONY Express Speaker Training is London based, focusing on aspiring entrepreneurs and anyone wanting to further their success through the medium of speaking. 
We started running PONY Express Speakers Club in 2011, named after the famous PONY Express in America. 
In the 1860s the PONY Express was a mail service delivering messages across America. Before we ran our first event in May 2011, we came across an article about Buffalo Bill [cowboys are so cool] and the PONY Express – a strong analogy for public speaking and courage! The American PONY Express was about young riders risking their lives delivering a message. Our PONY Express is very similar - people facing their fears [and taking risks] to step into the spotlight delivering their message to the world. NO PONIES ARE HARMED IN THE PROCESS!