AWAKENED CONVERSATION, KUNDALINI YOGA + ONENESS MEDITATION
This Sunday, special guest from India, Catherine Scherwenka shares on India, Oneness + All That Is.
Catherine will be available for Question + Answer session + will lead a special Kundalini Yoga (no mats needed, done seated on chairs) meditation, to be followed by Andy Migner + an OM.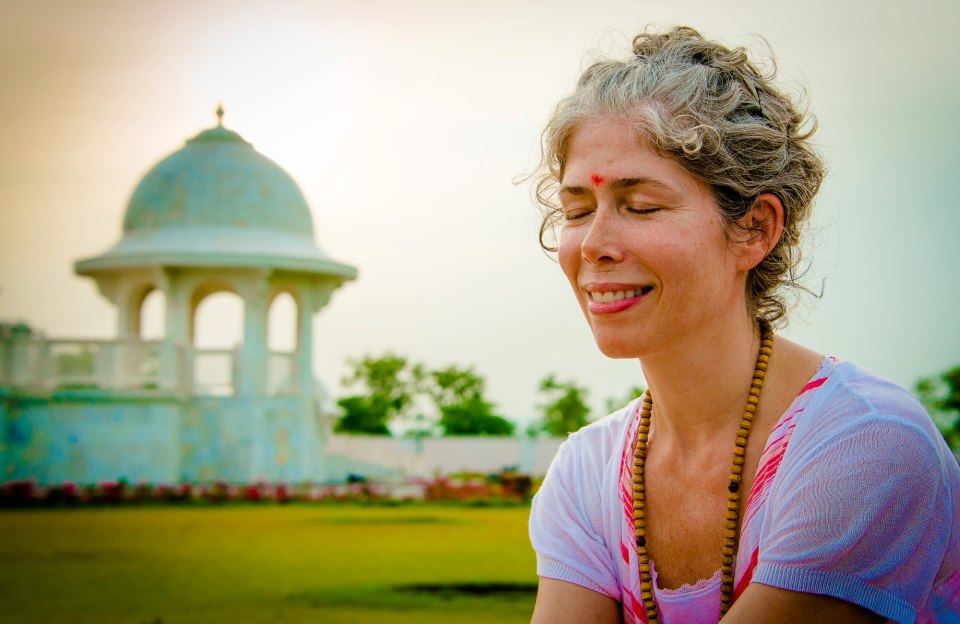 Catherine Scherwenka lived the high life in New York City until 9/11 when her world turned upside down. Before that, she lived a fast paced lifestyle that included celebrity clients, high fashion, and all that glamour offers.  Yes, it was glamorous, until it wasn't.  She left, and took time off to carefully explore her options.  Catherine traveled and learned through experience before finding Oneness in 2005. Oneness is a small school located  in India near the southern city of Chennai, where the intention is to help end suffering for humanity. For five years, she worked closely with the leaders of Oneness for North America and also spent much of her time traveling and teaching Oneness before settling down in India in 2010. Since then, Catherine has been an onsite resident helper at Oneness University and has had the honor and privilege to work closely with the 100+ monks on site and attend to the needs of thousands joining the courses from all corners of the globe.  She shares her unique experiences, insights, and wisdom on how we can move out of merely existing to fully living.
Then, OM with Andy Migner:
Please join us for a rare and wonderful transmission of Divine Energies for your Awakening.


We will be led through an Ancient kundalini Cleansing technique to prepare our bodies to receive the profound transmission of the Divine Presence called The Oneness Meditation by OM facilitator and guest to NYC, Andy Migner.
ABOUT THE ONENESS MEDITATION:
The Oneness Meditation is a unique and profound process of spiritual awakening, a Divine benediction that everyone in the room simply receives. This Divine energy liberates you from the conflicted mind, freeing you to experience each moment fully, just as it is. No beliefs, teachings or philosophies are required or taught at this event. In fact, during this process not a single word is spoken. However rather than just a quiet meditation experience, this process is often filled with spontaneous laughter or tears as people are moved by the presence of the Divine.

If You are New to the Oneness Meditation all that is required is a willingness to experience the Divine Presence that is already within you. Participants of all faiths have discovered an experience that deepens and enlivens their own spiritual path.

As the energies start to flow, it is common for participants to experience shifts in energy and consciousness, laughter and Oneness with their own Divine. The process is unique to each person and will continue to unfold.

We welcome you to join us in New York City and experience these rare and unique Blessings to assist humanity with the shift into Oneness Consciousness that is upon us. Please invite your family and friends!

To learn more about the Oneness Meditation or the Oneness Blessing go to www.onenessuniversity.org  or www.onenessnyc.com
Doors open at 12:30.
Price:

$20 via eventbrite: onenesskundalini.eventbrite.com
$25 cash or check at door.
*please note, no one will be turned away due to lack of funds.   However, all funds are only used to pay travel + event space locations, and stored to organize future events.  Please give if you are able to pay forward the Love to yourself and others in the future. Namaste!