MORE ABOUT THE COUNTIRES WHERE PORTUGUÊS IS SPOKEN
Portugal

About Portugal

Capital Lisboa (Lisbon)
Population 10,623,032
Languages Portuguese & Mirandese
Currency Euro
Government Parlimentary Republic
Other
Oporto wine is very famous wine which is popular outside of Portugal.It's a sweet wine and it grows on the shares of Douro River that flows until Oporto city.
Famous & Portuguese
John Philip Sousa born in Washington DC of a Portuguese Father and Bavarian mother wrote the March "Stars and Stripes Forever". Listen here
Did you know?
Beneath Lisbon's downtown area lies a carefully concealed Roman underworld, complete with bridges, corridors and chambers. This is open to the public for two days in a year (entrance at Rua da Conceição).
Links for Portugal
Wikipedia/Portugal
Portugal Jornal


Brazil
About Brazil
Capital
Brasilia
Population
186,757,608
Languages
Português
Currency
Real
Government
Presidential Federal Republic
Other
Brazil is the world's tenth largest economy at market exchange rates and the ninth largest in purchasing power.
Brazil's independence from Portugal is celebrated on September 7th.
The Amazon Rainforest comprises the largest and most species-rich tract of tropical rainforest in the world.
See the page "Brazilian Portuguese" for more info and web links.
Cabo Verde

About Cabo Verde
Other Languages
Cape Verdean Creole
Population
499,796
Currency
Cape Verdean Escudo (CVE)
Government
Republic
Other
Fotos
News
A Semana
Visao News
InfoPress
Radio & Television
Radiotelevisao de Cabo Verde
Angola

About Angola
Capital
Luanda
Population
15,941,000
Languages
Portuguese, Kongo, Chokwe, South Mbundu, & Mbundu
Currency
Kwanza
Government
Presidential Republic
Other
Angola gained independance from Portugal on November 11, 1975. Angola is composed of Ovimbundu 37%, Kimbundu 25%, Bakongo 13%, mestiços (mixed European and native African) 2%, European 1%, and 22% 'other' ethnic groups.
Angola is a majority Christian country, with 53% of citizens professing the religion. Most Angolan Christians are Roman Catholic, 38%, or Protestant, 15%. 46.8% of Angolans practice indigenous beliefs.
It is estimated that Angola was host to 12,100 refugees and 2,900 asylum seekers by the end of 2007. 11,400 of those refugees were originally from the Democratic Republic of Congo (Congo-Kinshasa) who arrived in the 1970s
News
Jornal de Angola
Semanaro Angolense
Angola Press
Angola Xyami
Moçambique

About Moçambique
Capital
Maputo
Population
21,397,000
Languages
Portuguese, Swahili, Makhuwa, Sena, Ndau, & Shangaan
Currency
Mozambican metical
Government
Republic
Other
The official currency is the New Metical (as of 2007, 1 USD is roughly equivalent to 25 Meticals), which replaced old Meticals in rate thousand to one. The old currency will be redeemed by the Bank of Mozambique until the end of 2012.
News
The Mozambique News Agency
- AIM Reports
Agência de Informação de Moçambique
Independent Weekly from Maputo in Portuguese
Independent Newspaper from Maputo in Portuguese
Indian Ocean Newsletter - Mozambique
Guinea-Bissau

About Guinea-Bissau
Capital
Bissau
Languages
Portuguese & Crioulo
Population
1,586,000
Currency
West African CFA franc
Government
Republic
Other
Guineu-Bissau gained Independence from Portugal on September 24, 1973, but it was not recognized until September 10, 1974.
News
Panapress
Noticias Lusofonas
Washington Post
BBC News
Sao Tome & Principe

About São Tome & Principe
Capital
São Tomé
Population
157,000
Languages
Portuguese, Forro, Angolar, and Principense
Currency
Dobra
Government
Democratic Semi-Presidential Republic
Other
São Tomé & Principe gained Independance from Portugal on July 12, 1975. Of São Tomé and Príncipe's total population, about 137,500 live on São Tomé and 6,000 on Príncipe. All are descended from various ethnic groups that have migrated to the islands since 1485.
The islanders have been absorbed largely into a common Luso-African culture. Almost all belong to the Roman Catholic, Evangelical Protestant, or Seventh-day Adventist Churches, with a small but growing Muslim population.
News
Panapress
Vitrina
Democratic Republic of Timor-Leste

About Timor-Leste
Capital
Dili
Population
1,115,000
Languages
Tetum and Portuguese
Currency
U.S. Dollar
Government
Parliamentary Republic
Other
East Timor was colonized by Portugal in the 16th century, and was known as Portuguese Timor until Portugal's decolonization of the country. In late 1975 East Timor declared its independence but was invaded and occupied by Indonesia later that year, and declared that country's 27th province the following year. In 1999, following the United Nations-sponsored act of self-determination, Indonesia relinquished control of the territory and East Timor became the first new sovereign state of the twenty-first century on May 20, 2002. East Timor is one of only two predominantly Roman Catholic countries in Southeast Asia, the other being the Philippines.
News
Suara Timor Lorosae
Semanario
Macau

About Macau
Population
520,400
Languages
Portuguese and Chinese (Cantonese)
Currency
Macanese pataca
Other
Macau is one of the two special administrative regions of the People's Republic of China, the other being Hong Kong.
The mixing of the Chinese and Portuguese cultures and religious traditions for more than four centuries has left Macau with an inimitable collection of holidays, festivals and events. The biggest event of the year is the Macau Grand Prix in November,[91] when the main streets in Macau Peninsula are converted to a racetrack bearing similarities with the Monaco Grand Prix. Other annual events include Macau Arts festival in March,[92] the International Fireworks Display Contest in September,[93] the International Music festival in October and/or November,[94] and the Macau International Marathon in December
News
Revista Macau
Jornal Tribuna de Macau
Tourism
Macau City Guide
Diu and Goa, India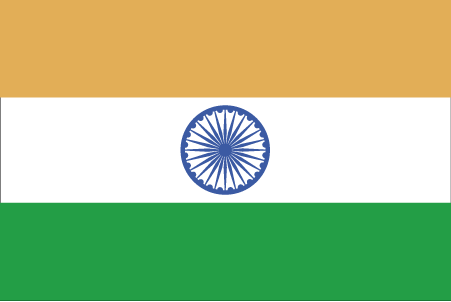 Diu, India Video
Diu is a city in Diu district in the state of Daman and Diu, India. It is famous for being the location of the pivotal Battle of Diu in 1509 between Portugal and a combined force of Turkey, Egypt, Venice, Dubrovnik and the then Sultan of Gujarat, Mahmud Begada. It is an island lying off the south coast of Gujarat's Kathiawar peninsula, separated from the mainland by a tidal creek. It has an area of 40 km², and a population of 44,110 (2001 census). The town of Diu lies at the eastern end of the island, and is famous for its fortress and old Portuguese Cathedral. It is also a fishing town. The village of Ghoghla, which lies on the mainland opposite the eastern end of the island, is also part of the union territory. Note that in Google Maps you can find Diu with the name of Dangarvadi.
Goa, India Video
The official language of Goa is Konkani. Following the end of Portuguese rule, the most widely used languages are Konkani and Marathi. Konkani is the primary spoken language; Marathi and English are used for official, literary, or educational purposes. Other languages include Hindi and Portuguese. Language is a controversial issue between two contending camps: pro-Konkani and pro-Marathi. Most of the Goans united and fought for Konkani as their mother tongue. After 1987, a complex formula grants 'official language' status to Konkani, while Marathi is also allowed to be used "for any or all official purposes." Portuguese, the earlier language of the colonial elite, has been hit by shrinking numbers, though a small number still prefer it as the medium for discourse at home, and a few Portuguese books have even been published in recent years.[citation needed] English, viewed as a language of opportunity and social mobility, is widely understood by many of the state residents.