Hello Everyone,
Our friend Kerrie Heart of Raw Vegan Source will be teaching an introductory raw foods class at Bastyr University on October 12, 2013 from 11am to 4pm.
Here are the details, and the website link to sign up!
http://www.bastyr.edu/civicrm/event/info?id=703&reset=1
People who eat a diet high in raw foods experience numerous health benefits including increased energy, weight loss, and weight maintenance. Any increase of raw cuisine in the diet can bring about positive changes in your health and vitality! Explore the concepts of raw food cuisine and the many long-lasting benefits a living food diet provides. Learn simple ways to add clean, raw food to your lifestyle and apply that knowledge in a practical manner as we work "hands-on" with fresh, living foods.
A raw food lifestyle need not be boring or time-consuming. You will learn ways to make your time in the kitchen easier and more enjoyable.  With simple, natural foods, we will share a blueprint that you can use to make endless varieties of tasty, vibrant dishes that suit your personal taste.  This blueprint is intended as a foundation upon which you add your own creativity to build meals that you and your family will love!
After demonstrating some simple kitchen techniques, you will participate in an interactive session where you will put the methods into practice.  Learn how to prepare tasty breakfasts, powerhouse lunches, and satisfying dinners that appeal to everyone at the table.  You will also learn some easy snacks and dessert options.  All recipes are intended to be flexible and can be used with whatever you happen to have on hand, maximizing nutrition and minimizing waste.
Throughout the seminar, other topics will also be discussed, such as how to substitute foods to utilize what's in season, transition foods that are helpful when moving toward a raw food lifestyle, and how to find the balance to ensure you are receiving enough nutrition in your plant-based diet.  There will also be a brief discussion of related topics, such as juicing, composting, and the benefit of supporting local growers when making buying choices.
Upon completion of the seminar you will be able to:
Use the raw food blueprint to make a variety of delicious meals
Describe the importance of raw, living foods in the diet
Describe how to transition toward a healthier lifestyle
Explain how to apply raw food knowledge in daily life in a sustainable way
Demonstrate practical skills that can be used to make simple, easy, and fun meals
Kerrie Heart is passionate about sharing her knowledge of the raw food lifestyle with all who are pursuing optimal health and vitality. Joyfully active and organically focused for her entire adult life, she began her journey working at an organic food cooperative in 2001. Over the years, she has worked extensively in the raw food community at restaurants, as a product representative for Sacred Chocolate and Sun Warrior, and as a raw food chef at an organic permaculture farm.
A Certified Live Food Chef, Kerrie is well connected in the raw food community.  She has studied many different nutritional philosophies, and uses her knowledge to make raw vegan living both accessible and sustainable to those who wish to take charge of their own personal health.  She advocates for high quality, organic food choices and has given many raw food cuisine seminars in the Seattle area.  Kerrie owns Raw Vegan Source, an organic health food store in Duvall Washington.  You can learn more about Kerrie at www.rawvegansource.com.
Course Notes
Location: Bastyr University Kenmore Campus, room #8. Bastyr University is housed in an older facility with fluctuating interior temperatures; it is advisable to wear layers. Also, Bastyr is a "fragrance-free" campus.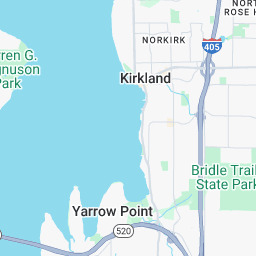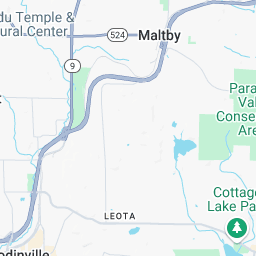 Contact
Phone:   (425)[masked]
Email: [masked]
Course Fee
General public             $ 85.00
Bastyr/NIAOM Alumni  $ 75.00
BU Staff                      $ 75.00
Full time student         $ 65.00
Blessings,
Andrew