Get ready to learn about creating a lifetime of residual income by investing in solid income producing assets. Because when it all boils down, you definitely want to have the good fortune of learning tons of information about owning and managing rental properties.
My grandfather owned rental properties when I was growing up and I learned first-hand how rental properties can help you sustain a comfortable living without becoming dependent on someone else to help take care of you even in your golden years. B
ecause you want to get free from the day to day grind and get out of the rat race you owe it to yourself to come out to this powerful 5 week training series hosted by REITC.com called:
Rent House Riches: Making Serious Cashflow as a Landlord
Your Investment
Early Bird: $150
At Door: $175
Individual Classes: $39
Bonus: Students will get the professionally recorded audio of each class. Where: 5339 Alpha Rd, Suite 120, Dallas, TX 75240

When: 5 Consecutive Monday Nights Monday, September 24, 2012 at 7:00PM - 9PM thru
Monday, October 22, 2012 at 7:00PM - 9PM (CDT) (Football Fans - tivo it and plus we'll keep you updated on the game... Lol...)

Register Now! At this training event you will learn from 3 top notch investors and trainers as we pour out over 50 years of lessons we've learned from buying and investing in rental properties that will help you get "to infinity and beyond" (think Buzz Lightyear from Toy Story) You will be trained by: Cathy Crowe-League - Realtor since 1989 and working with investors since 1990.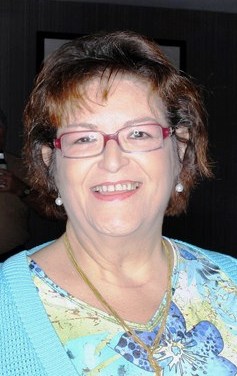 She started buying houses in 1990 for both wholesale and rehabbing for retail. Through the years she has wholesaled over 1000 houses, rehabbed over 300 houses, sold over 100 notes, and held numerous rental properties at various times.
As a realtor, she has participated in the sale of over 100 multi-family properties, package deals of single houses (2-150) and multiple listings of properties. In 2001, Cathy flipped 243 houses before our national tragedy.
In 2002, Cathy started Dallas Fort Worth Real Estate Investor Network (DFWREIN). With over 3000 members, she taught and coached over 8000 investors until she sold the organization in July 2008.
Tres Moss - Real Estate Investor & Realtor for 10 years.
Tres is a graduate of Texas A&M University with a degree in electrical engineering. He flew as a C-130 Pilot for the Air Force for 14 years including the First Gulf War.
He has now been a full time real estate investor since 2003. He has first hand experience in many types of single family real estate deals including Lease-Options, Wholesale, Rehab, Foreclosure and many other creative investing techniques. He is an expert in the unique investing strategies and investor challenges found in Texas.

He is a licensed real estate broker and has a current ongoing real estate investing business in the Dallas area market.

Tres has been a Rich Dad Real Estate Mentor (one of only 25 nationwide) since 2004; mentoring hundreds of new investors around the country and showing them how to get their real estate investing businesses launched or to a higher level.
Greg Bell - Real Estate Investor for 15 years.
Greg achieved what most people would consider phenomenal. Greg was introduced to Texas real estate at the tender age of 9 years old by his Grandfather. He later moved to Mississippi and began helping his uncle with fixer-upper rentals he was acquiring. When Greg moved back to Dallas at 23 years old, he was met with an unexpected surprise and found himself homeless. After sleeping in his car for a few nights and then spending a few nights at the local homeless shelter (Dallas Life Foundation), he landed an apartment with the Habitat For Humanity and started the upward swing.
After getting back on his feet and spending the next few years working his way up the corporate ladder at Ma Bell (the local phone company), he made the plunge into real estate investing & purchased of his first property and started building his rental portfolio.
Starting with very little money, a workable plan of action and a lot of desire, Greg was in a position to retire by the age of 34. Today, he buys, sells and leases 3-5 houses per month and has completed over 500 real estate transactions.
Register Now! At this event you'll get the good, the bad and the ugly. When you finish you'll know how to deal with and profit from any kind of situation that comes your way. This live event will be the only place you will get this level of valuable and powerful training for just a drop in the bucket. Plus you'll get networking and refreshments. You'll learn so much powerful information that you'll swear that you were stealing these powerful nuggets of wisdom. Who this training is for: Anyone who wants to buy, sell, flip or own rental properties. - If you want to keep rentals and pay them off, you will learn several powerful strategies that will boost your acquistions over the top. - If you want to sell or flip rentals, you will know exactly what a buyer of rentals will need to know, so you can package up & sell at lightning speed. - You will know a good deal when you see one & you will invest with confidence! - You will know how to fund your acquisitions - You will learn how to buy right when paying cash - You will learn how to buy with owner financing or terms. At this powerful information rich training series you will learn:
What to look for in building your rental portfolio
How to manage your properties for yourself.
The 3 secrets to screening tenants for superior cashflow.
Using the internet to fill your rental properties.
5 Ways to Identify Your Ideal Farm Area
Top Method for Hiring a Property Manager
Fair but Firm Landlording Tactics for the 21st Century
Identify Your Top 3 Contractors for Hands-off Maintenance
How to Find handy tenants who will take your property "As-Is"
Buying houses with and without banks
How to collect rents on Auto Pilot
4 Ways to know if Section 8 is worth the red tape
How to protect your assets and insulate your cashflow
Plus much, much more...
See you there & Register Now because this event will sell out!!
You Get All 5 Classes & the Recordings or you can order individual classes.
Rent House Riches: Making Serious Cashflow as a Landlord
Your Investment
Super Early Bird (expires 9/17): $100 Early Bird (expires 9/21): $150
Regular Price: $175 Individual Classes: $39
Bonus: Students will get the professionally recorded audio of each class. Where: 5339 Alpha Rd, Suite 120, Dallas, TX 75240
When: 5 Consecutive Monday Nights Monday, September 24, 2012 at 7:00PM - 9PM thru
Monday, October 22, 2012 at 7:00PM - 9PM (CDT) (Football Fans - tivo it and plus we'll keep you updated on the game... Lol...)
Greg Bell,
Organizer