Sheriff Richard Mack is the author of
The County Sheriff: America's Last Hope (Paperback)
http://americanistbookstore.com/books/county-sheriff-americas-last-hope/
CountySheriffAmericasLastHope.jpg
http://www.amazon.com/gp/product/B002PKCMFO?ie=UTF8&seller=A1AVPSERX4QF0E&sn=jperna12

Sheriff Mack's latest book covers decades of research to prove once and for all that the sheriffs in this country are indeed the ultimate law authority in their respective jurisdictions. The sheriff absolutely has the power and responsibility to defend his citizens against all enemies, including those from our own Federal Government. History, case law, common law and common sense all show clear evidence that the sheriff is the people's protector in all issues of injustice and is responsible for keeping the peace in all matters. He is the last line of defense for his constituents; he is America's last hope to regain our forgotten freedom. This short but powerful book is a must read for all citizens, sheriffs, and government officials that we may all work to return America to the constitutional republic she was meant to be. Amazing as it might be, the sheriff can make this happen!
=============================
Sheriff Richard Mack is the author of The Proper Role Of Law Enforcement




http://americanistbookstore.com/books/proper-role-of-law-enforcement/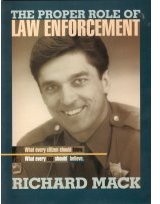 ProperRoleOfLawEnforcement.jpg
What every citizen should know. What every cop should believe. "To serve and protect" - This time-honored mission statement of American law enforcement is steadily giving way in police departments all across the nation to an ethos of intimidation, military-style siege, and disdain for citizens' rights. Richard Mack - the man who as sheriff of a rural Arizona county fought the Brady Bill gun-control law all the way to the Supreme Court and won - gives us an insider's glimpse into the pervasive forces that are relentlessly driving America towards a police state. In almost confessional style, he recounts how he came to realize, while working as a beat cop, how wrong the all-too-common orientation of police officers is when they think of their job as being "to write tickets and arrest people." Richard Mack tells of his personal transformation from "by-the-numbers" cop to constitution-conscious defender of citizens' rights and freedoms. This book is a wake-up call for all law-enforcement officers. It is a must-read for every man and woman wearing a badge. If you have a friend or relative in law enforcement, make sure you get a copy into their hands. You'll be shocked to learn just how far American law enforcement has strayed from its mission.
===========================
Sheriff Mack- State Sovereignty Rendered Express preview
Sheriff Richard Mack successfully achieved a landmark court victory for State Sovereignty. This is explained in:

The Victory for State Sovereignty - by Sheriff Richard Mack
MACK / PRINTZ V. USA:
The monumental Supreme Court case that restored the Tenth Amendment
Abridged, with foreword and summary by Sheriff Richard Mack. This pocket-size booklet contains key verbage from the official court record, with comments added. It's a great companion to a pocket constitution.
(Dimensions: 3 1/4" W x 6" H)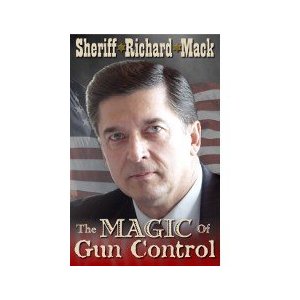 MagicOfGunControl.jpg;
http://www.amazon.com/gp/product/0984885609?ie=UTF8&seller=A1AVPSERX4QF0E&sn=jperna12


NEW AND AUTOGRAPHED BY AUTHOR
The knee-jerk reaction to every instance of violence or mayhem is a cry for more gun control. This is an issue that is rarely split along party lines; underneath it all, it is and always has been THE FREEDOM LOVERS vs THE POWER SEEKERS. This book will examine the constitutional, historical, and foundational basis of gun control and those leaders who have embraced it. It expresses a practical view of gun ownership and emphasizes the laws and views of those who first wrote the Bill of Rights, which guarantees the right of all law-abiding Americans to keep and bear arms.
Does gun control reduce crime and thereby make us safer? Does gun control pose any risks to our safety or security? Is gun control lawful and constitutional?
When we honestly come to understand the answers to these three questions, we will see how today's polimagicians and their distractingly beautiful assistants – the mainstream media – create elaborate performances designed to fool us into giving up the one freedom that will allow all other freedoms to be taken away. Paperback, approx. 150 pages.
One Marine Speaking Truth Vs. 30 Cops- Marine Wins
===============================
Oathkeepers Interview Brandon Raub's Mother Cathleen Thomas
Interview of Raub Brandon's Mother And His Arrest for Facebook Posts
https://www.dropbox.com/sh/b6ef1068k12nqla/1U_wC7wWBE#lh:null-Interview%20of%20Raub%20Brandon%27s%20Mother%20And%20His%20Arrest%20for%20Facebook%20Posts.flv
=============
Sheriff Tony DeMeo Prevails Against Fed Agents Stopping Unlawful Seizures- Bill of Rights Safe in 1 County
https://www.dropbox.com/sh/b6ef1068k12nqla/1U_wC7wWBE#lh:null-Sheriff%20Tony%20DeMeo%20Prevails%20Against%20Fed%20Agents%20Stopping%20Unlawful%20Seizures-%20Bill%20of%20Rights%20Safe%20in%201%20County.flv
=====================
KrisAnne Hall The Genealogy of the Constitution preview
https://www.dropbox.com/sh/b6ef1068k12nqla/1U_wC7wWBE#lh:null-KrisAnne%20Hall%20%20The%20Genealogy%20of%20the%20Constitution%20preview%20-%20YouTube.flv
=======================
Michael Badnarik- Philosophy of the Constitution preview
https://www.dropbox.com/sh/b6ef1068k12nqla/1U_wC7wWBE#lh:null-Michael%20Badnarik-%20Philosophy%20of%20the%20Constitution%20preview.flv
=============================
Bill Jasper The SPLC- A Closer Look preview
https://www.dropbox.com/sh/b6ef1068k12nqla/1U_wC7wWBE#lh:null-Bill%20Jasper%20The%20SPLC-%20A%20Closer%20Look%20preview.flv
William F. Jasper IS THE AUTHOR OF: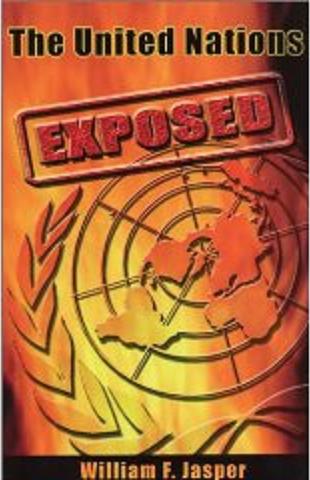 UnitedNationsExposed.jpg
================================
Ken Ivory- The Federal Fault Line preview
https://www.dropbox.com/sh/b6ef1068k12nqla/1U_wC7wWBE#lh:null-Ken%20Ivory-%20The%20Federal%20Fault%20Line%20preview.flv
===================================
=======================================
============================