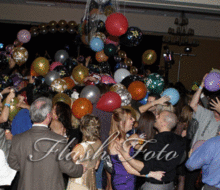 This Sacramento New Year's party features 2 Live Bands: Nuntuck Taylor, in one huge ballroom and the GrooveThang inanother. Adults of all ages can enjoy great dance music from these bands. DJ Dancing is also available separately
* 3 Dance Floors, 2 Live Bands, DJ
* 2 Free Drinks, Casino Gaming
* Champagne Toast & Free refills
* Big Balloon Drop, Party Favors
* Optional Hotel Package Deals 
(See PGuild.com for hotel details)
* Professional Photographer
* Safe, elegant location
Minimum Age: 21  Bring you ID
Kid Friendly: No
Dog Friendly: No
Non-Smoking: Yes!
Wheelchair Accessible: Yes!
Sacramento New Years Eve Tickets!
DISCOUNT OODES. Please enter your discount code to get the best price! Ask your group leader for code Be sure to click the button that says "SHOW AVAILABLE TICKETS" after entering discount code.
HOW TO GET DISCOUNT TICKETS
1. Here online. Get Tickets
2. Call[masked]
NOTE: The Hilton Hotel Arden West may also be offering tickets and hotel package deals. However, since it is still early, such tickets and room deals are not yet available.
This is the best New Year's Eve Party in Sacramento. It's hosted by Professionals Guild, the Ultimate Party Host!
Best deal is here.
 Beware of other sites that sell tickets to this New Year's eve party at higher rates
Come to the Best Sacramento New Year's Eve Party and enjoy:
* DJ:
 Area's hottest DJ plays in a separate ballroom. Dance to your favorites!
* Two Free drinks from the bar.
 * Casino Gaming for Prizes: Enjoy blackjack and craps for fun.  No charge to play, but you could win some nice prices!
* Party Favors

* Beautiful NYE decor and a Big Balloon drop See photos at left of previous New Year's Eve parties hosted by Professionals Guild.

* Professional Photographer De'boraha of Flash Foto has a unique talent for posing her subjects.  People come back year and to year to get their pictures taken by her.  You can see her work at www.ProGuildSocial.com

* Multiple bars to handle the huge crowd!

COVER
Tickets in Advance are $75 ($85 at door) All sales are final.

NOTE: Promotional codes are available. You may call Phil at 925--8.8.8.--4392 to learn how to get one if you would like an extra discount.. 

How to Get Advance Discount Tickets
To buy tickets by phone (any time day or night) -- while tickets last -- call[masked]-3006. Or you may buy tickets with any major credit card online at this website.  

Later, you may be able to visit the Hilton Hotel Arden West to purchase tickets. 

Stay and Play 
Stay at the Hilton Arden West. MENTION PROFESSIONALS GUILD to get the special price. Dinner and Breakfast may optionally be included with room reservations!  

For room and dinner reservations: call[masked]
Don't forget to mention Professionals Guild.

Where: Inside the beautiful Hilton Hotel Arden West
2200 Harvard St., Sacramento 95815

Who: Upscale singles (couples welcome on this special occasion) -- Eligible Bachelors and Bachelorettes and couples are welcome.

When: 12/31/2013 

Party 8:30pm to 1am

Communication Check Questions!
================================

Make sure you understand this special deal for New Year's at the Hilton Hotel Arden West

1. Can Advance discount tickets be purchased at the hotel?
2. Must hotel rooms be purchased separately?
3. What must you say to get discounted hotel rooms and party tickets when calling the Hilton?