To register for this class, or for the full series, make sure to sign up through the website here. You will not be registered for the course until you do.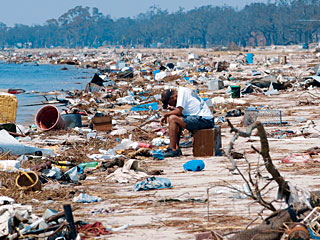 What would you do for medical care if there was a huge natural disaster, a terrorist attack,  economic collapse, civil war or major societal collapse?
The SHTF (Sh*t Hits the Fan)-Medicine series is a 16-hour introduction into medical self-sustainability in a world without clinics, doctors, emergency rooms, antibiotics and pharmaceutical drugs.
============================================
HOW TO TAKE THIS COURSE:
Take the full course (all 8 topics listed below) over 2 days, which will include an 8-hour WFA national certification, the field guide and the herbal guide and the certification card. This is offered in San Antonio. The cost is $180.  Register for the 2-day certification course here.
=====================================
Central Texas is a filled with extremely powerful medicinal plants if you know how to use them.  Learn basic first aid techniques that incorporate some of the most potent medicine in our local area. Medicine that anyone can use if they have the knowledge and skill to use it.  Plant medicine that rivals pharmaceutical medicine in many cases, grows all around us and is available even after a disaster.
I have decided to create a 16-hour course that will give you an introduction to disaster herbal medicine.  An introduction that is complete enough to get you up and running on the road of self-sustainability right now, or in the future if we were to suffer a catastrophe that took our modern medical conveniences away.
16 hours is not very much time, but I can give you a broad enough foundation to build upon that you can walk away much more confident about medical care for yourself and your family in the face of disaster.
======================================
Integrated into this course will be 8 hours of Wilderness First Aid certification, so that all students receive a WFA 8-hour certification as well.
We won't divide the course into separate 8 hour (i.e. WFA vs. herbology) blocks, but rather will integrate basic first aid techniques in with herbal medicine, using lots of hands-on exercises.
Below is the list of all the classes offered in this course.  If you are taking the evening classes and miss one, you can jump into that class during the weekend version to make it up.  You can either drop in to single classes (you must take the entire course in order to receive WFA certification) or sign up for the whole class.  The tuition for drop-in is $30 per night.  If you sign up for the full 8-part course, it comes out to $20 per night ($160 total).
If you sign up for the full class(either the 8-part course or the 2-day intensive), you will receive a Wilderness First Aid field guide as well as a  30-page, laminated herbal guide to the top 24 most valuable emergency medicine plants in the Central TX region.  The herbal guide is put together by myself and includes a picture as well as uses, preparation guides, amounts, formulas, contraindications and other valuable information about how to harvest, use and store the plant medicine.
==========================================
ALL CLASSES IN THIS COURSE:
CLASS #1: Introduction to course, WFA and Emergency Field Herbalism.  Course schedule, handouts, first aid primary survey & herbal preparation overview:
After a quick overview of the full purpose of the course, we will hand out the WFA field manual and herbal manual for those who are taking the full course.  We will then cover the first aid topic of doing a primary survey (helping someone with an injury or illness) and cover the concept of making herbal preparations (how do we take herbs?).
CLASS #2: Respiratory First Aid - Plant ID & respiratory herbs, breath sounds, airway/breathing, formulas.
We will identify some of the most important respiratory herbs in Central TX, which grow within feet of the classroom, or I will have them there in pots.  Additionally, we will talk about the various upper and lower respiratory conditions (chronic and acute) that we can assess and easily help our body heal through the use of these herbs.  Several formulas will be handed out.
CLASS #3: Urinary Tract First Aid - Plant ID & urinary tract herbs, assessing UTI's, formulas.
Urinary tract infections, yeast infections, BPH, and other genito-urinary chronic and acute conditions are the target of this class.  We will identify (both on-site and using projector and photographs) the plants in this region that are profoundly effective for infections of this area, as well as discuss the process for assessing infections of this type.
CLASS #4: Bandaging and Splinting, Herbal Tooth Care, Plant ID
In this class we will learn the basics of bandaging and splinting as well as talk about using herbs (and essential oils) for tooth care.  We will review/ID a few of the plants that are highly useful for tooth care in the Central TX area.
CLASS #5: Wound healing and Infections, Plant ID, Poulticing, Charcoal
Wound Healing and Infections is possibly the most critical subject in this series.  How do we deal with wound infections in the field using only plant medicine?  How do we speed healing? Deal with inflammation?  What is a poultice and why are they so effective?  How do we make one?  What are the most anti-microbial plants and other non-pharmaceutical substances we can use to make highly effective poultices and heal wounds?
CLASS #6: Gastrointestinal First Aid, Plant ID, formulas
How do we differentiate and use herbal medicine to deal with different types of Gastrointestinal (GI) infections and deal with chronic or acute GI problems?  Ulcers, dyspepsia, diverticulitis, protozoan (e.g. giardia), bacterial (e.g. E. coli), viral and even parasitic infections?
CLASS #7: Herbal First Aid Kits, Extrication, Shock, Pain Management and Moving a Patient
We explore herbal first aid kits and home clinics.  Packing a kit that is useful on the move if you have to move, extricate and help someone in shock.  How can we manage pain with herbs?  Anxiety and insomnia with or without pain?
CLASS #8: Putting it all together - Post Disaster Cases, Scenarios and Review
We spend the entire class working through worst-case, post-disaster, medical scenarios together that help everyone put all this material together.  From identifying and using the correct herbs, to bandaging and splinting, assessing, understanding preparations, first aid kits, extrication and more.
TO REGISTER FOR THE FULL 2-DAY COURSE