September 13, 2014 · 6:00 PM

Joseph Bellows Gallery
Thomas Barrow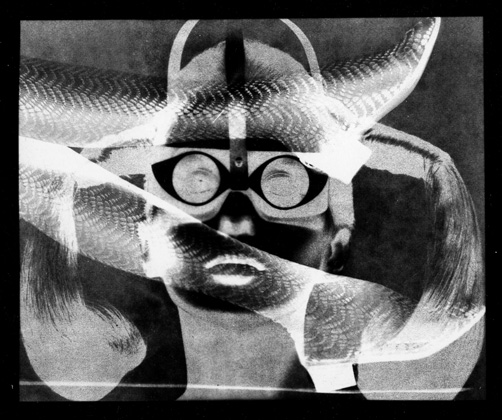 The Fashion Show

Opening reception: 13 September, 6-8pm
Sept 13 - Nov 1, 2014

Joseph Bellows Gallery is pleased to announce its upcoming exhibition, Thomas Barrow: The Fashion Show. This exhibition will present vintage photographs selected from Barrow's series Fashion, created between 1967 and 1970. 

The unique gelatin silver prints in The Fashion Show both explore and repurpose cultural ideals relating to beauty, advertising, and consumerism through shifting the function and context of their original sources. 

Created through the direct contact printing of magazine pages and other media sources, Barrow's imagery is guided by a camera-less experimentation and a print-making vocabulary that includes: solarization, negative printing, superimposing, montage, and abstraction. The series Fashion displays a radical departure from photography's image making tradition of the mid 1960's in both form and content, expanding the notion of how a photograph could be made and what a photograph could look like. Barrow's radical methodology would come to inform scores of later experimental photographic practice.

Thomas Barrow was born in 1938 in Kansas City, Missouri. He studied at the Kansas City Art Institute receiving a B.F.A. in 1963 and later with Aaron Siskind at the Institute of Design in Chicago, where Barrow graduated with a M.A. in 1967.

Barrow's position in photography has been central; during his prestigious career he served multiple roles as: curator, editor, educator, and practitioner. Barrow is an Emeritus Professor of Photography at the University of New Mexico.

His work is in numerous prominent collections, including: Los Angeles County Museum of Art, San Francisco Museum of Modern Art, George Eastman House, Museum of Fine Arts, Houston, The Museum of Modern Art, Fogg Art Museum, Norton Simon Museum of Art, and the Center for Creative Photography where Barrow's archive is held.

Monographs on Barrow's work include Inventories and Transformations, (LACMA/UNM 1986) and Cancellations (powerHouse 2011).

Joseph Bellows Gallery
7661 Girard Ave.
La Jolla, CA 92037
[masked]