Ever think to design your own clothing line?
Come to a FREE Q&A event at The Factory by The Evans Group in San Francisco, and learn how we make the process as easy as 1,2,3.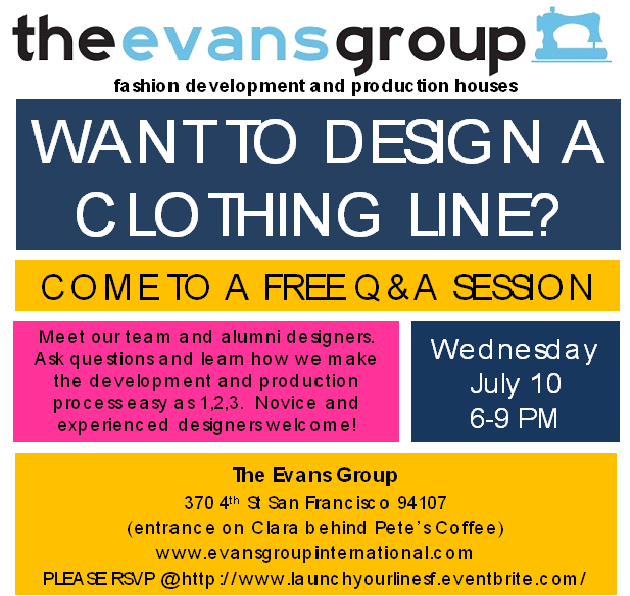 COME TO A FREE Q&A SESSION @ The Factory!

MUST RSVP: www.launchyourlinesf.eventbrite.com
THE 1ST FULLY VERTICALLY-INTEGRATED FASHION DEVELOPMENT & PRODUCTION HOUSE FOR EMERGING DESIGNERS, THE EVANS GROUP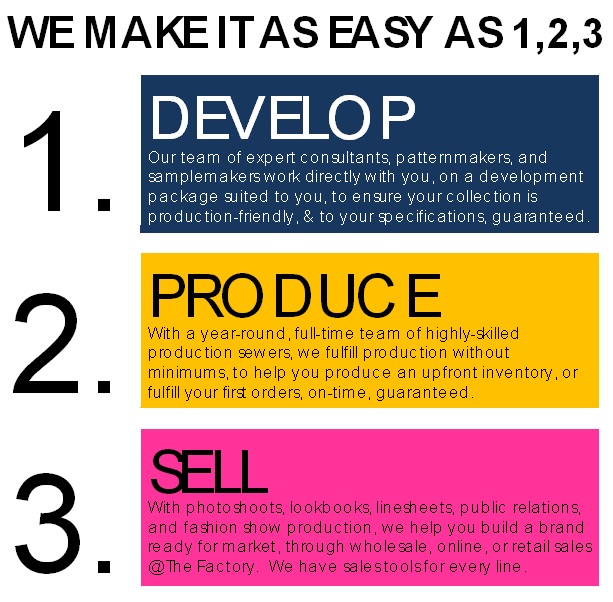 Meet our team and alumni designers.
Ask questions and learn how we make the development and production process easy as 1,2,3. Novice and experienced designers welcome!
The Evans Group
370 4th St San Francisco 94107
(entrance on Clara behind Pete's Coffee)
www.evansgroupinternational.com