Nov 14, 2012 · 6:00 PM

This location is shown only to members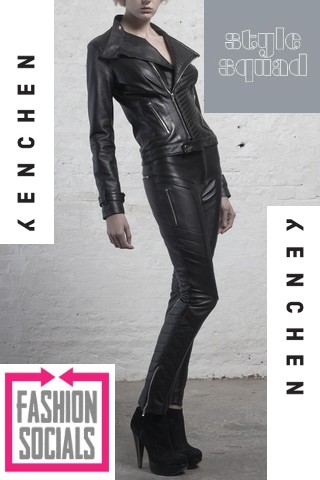 KEN CHEN SF [http://www.kenchensf.com/] Limited Store will be having it's closing party on Nov. 14th, 2012, Wednesday, 6-9pm at KENCHEN Pop-Up Shop. Lite dessert and non-alcoholic beverages will be served.

Shop KenChenSF's latest collection. Lots of Sale! Lots of beautiful people. Styling presentation by StyleSquadSF [http://stylesquadsf.com/]. Exclusive photography by Ilya Khoteev [http://ilyakhoteev.tumblr.com/]. RSVP HERE.

/ About KENCHENSF [http://www.kenchensf.com/]:
Ken Chen San Francisco is dedicated to making extravagant yet elegant designs for the modern fashion conscious individual. Taking influences from the entertainment world, architecture, and a higher quality of life, these concepts are intended to not only to harbor new ideas but also to empower you with the strength to stand by them.

/ About STYLESQUADSF [http://stylesquadsf.com/]: StyleSquadSF is an image consulting team specializing in wardrobe styling, editorial production, runway production, personal shopping, style advice, closet streamlining, wardrobe curation, and fashion makeovers. StyleSquadSF works with emerging designers, runway producers, creative directors, photographers, startup entrepreneurs, and independent professionals.

/ About FASHION SOCIALS [http://www.fashionsocial.org/] Fashion Socials is a professional mixer catered specifically for business professionals looking to connect in the fashion and tech industries held at various boutiques or startup offices in SF.

/ For sponsorship opportunities, media relations and publicity contact Owen Geronimoat http://about.me/owengeronimo or send an email to: [masked].