Come out and sail the on
the Largest Race in San Francisco Bay
the GREAT VALLEJO RACE 2012
Open to all !
Some boats will race other boat will just go for the ride.
The great vallejo race is the oldest and largest race of the year and its open to all. Skippers and crew may race or just go along for the great event and party after at the Vallejo Yacht Club. The YC party after is amazing - with live band and dancing.
NB Sailing boats scheduled to participate:
ReVive - Triton 28

Fee Lex - Custom Cat 52
As many as 400 boats have entered the race in the past and this year should be even better!!
Live music, dancing, dinner, drinks, sailors, boats, events, 3 bars, sponsor tables, drawings, raffles, tee shirts, and this year they will allow women to attend and drink !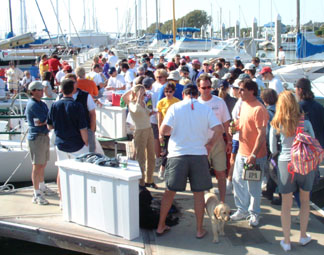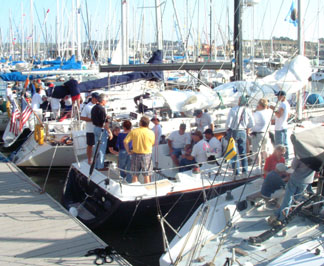 Parts of Aarons boat: 2 part sail, one part hull, 1 part keel, a shot of lime juice and one red chili pepper- shake well.