We will use this presentation for our own discussion following Prof. Lyubomirsky's talk.  Do not sign up if you cannot join us afterward down the block at the crepevine.
I want to underscore that we will walk down Cedar two or so blocks after the Hillside Club event to discuss happiness at the Crepevine on Shattuck.  If you intend to do this I would like confirmation on the meetup site, by writing in ~ confirmed ~ or ~ confirmed for discussion ~ in the small comment box that is part of your RSVP--NOT in the conversation/notification section below since such responses go out to everyone (see an example as part of my RSVP).  If you don't think you can do this, mostly because you think it is too late, then you needn't add this word.  If you can't join us, I will remove you from this particular meetup closer to the date, which of course doesn't mean you can't attend the professor's talk since we are all getting our own tickets.
~~~~~~~~~~~~~~~~~~~~~~~~~~~~~~~~~~~~~~~~~~~~~~~~~~~~~~~~~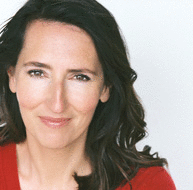 SONJA LYUBOMIRSKY
THE MYTHS OF HAPPINESS
What Should Make You Happy, But Doesn't, What Shouldn't Make You Happy, But Does
In The Myths of Happiness, Sonja Lyubomirsky isolates the major turning points of adult life, looking to both achievements (marriage, children, professional satisfaction, wealth) and failures (singlehood, divorce, financial ruin, illness) to reveal that our misconceptions about the impact of such events is perhaps the greatest threat to our long-term well-being.

Lyubomirsky argues that we have been given false promises—myths that assure us that lifelong happiness will be attained once we hit the culturally confirmed markers of adult success. This restricted view of happiness works to discourage us from recognizing the upside of any negative life turn and blocks us from recognizing our own growth potential. Our outsized expectations transform natural rites of passage into emotional land mines and steer us to make toxic decisions.


Because we expect the best (or the worst) from life's turning points, we shortsightedly place too much weight on our initial emotional responses. The Myths of Happiness empowers readers to look beyond their first response, sharing scientific evidence that often it is our mindset—not our circumstances—that matters. Central to these findings is the notion of hedonic adaptation, the fact that people are far more adaptable than they think. Even after a major life change—good or bad—we tend to return to our initial happiness level, forgetting what once made us elated or why we felt that life was so unbearable. Lyubomirsky offers the perspective we need to make wiser choices, sharing how to slow the effects of this adaptation after a positive turn and find the way forward in a time of darkness.
Sonja Lyubomirsky is Professor of Psychology at UC Riverside. She received her B.A. from Harvard University and her Ph.D. in social psychology from Stanford University. Lyubomirsky and her research have been the recipients of many honors, including the 2002 Templeton Positive Psychology Prize and a multiyear grant from the National Institute of Mental Health.
Berkeley Arts & Letters at the Hillside Club (2286 Cedar Street, Berkeley)
Tickets $12 ($7 students, including OLLI, & Hillside members) in advance only, at Brown Paper Tickets online or[masked]; $15 at the door