8.21: SF New Tech with Prezi, BitBalloon, SaaSMAX, SituGlobal, Twibfy and more.  Register today!
******

8.21 Program Note: Due to a family emergency, Fiverr had to reschedule their demo. We'll see them in the house on 9/10.
******


MIGHTY @ 119 UTAH, SF, CA
5:30 pm - HAPPY HOUR DRINKS, FREE TACOS!
7:30 pm - LIVE DEMOS & DISCUSSIONS
(NOTE: RSVPS ON MEETUP WILL NOT GET YOU IN THE DOOR!)
Discount Codes, while they last. Go get 'em before they're all snapped up!

>[masked]-isnoozed  = 10% off (25 available)
>[masked]-whatadeal = 25% off (25 available)
>[masked]-yeahbaby  = 50% off (25 available)
>[masked]-seeyouthere = 100% off (26 available)

Free tacos, happy hour drinks and amazing new tech.  What could be better?

Join us!

REGISTER HERE!


---------------------------------------

DEMOS ON TAP ...


Prezi
Steve Wishman, Senior Presentation Designer
At Prezi, we're all about helping people share ideas and understand each other better. Prezi is a cloud-based, zooming presentation software that lets you arrange your ideas on to a single virtual canvas and see how they relate, helping you connect with your audience and tell your story more effectively. Zoom out to see the big picture and zoom in to see the details—and never settle for a boring slide deck again.
http://www.prezi.com // @prezi



BitBalloon
Michael Ruescher, CMO
Your website, a whole lot faster. BitBalloon is a new way to deploy websites. Simply drag and drop your site onto the app. In one fell swoop, it's optimized for performance and uploaded to the fastest cloud servers available. And, your forms just work.
https://www.bitballoon.com // @bitballoon


SaaSMAX
Dina Moskowitz, CEO
SaaSMAX is to the SaaS landscape what the Realtor Multiple Listing Service (Realtor.com) is to the Real Estate landscape, bringing together sellers, brokers and buyers and providing transaction and marketing tools. http://www.saasmax.com // @WiseSaaS


SituGlobal
Tom & Tina Sjogren, Founders
The (patent pending) SituGlobal software/hardware solution allows an incident command team to rapidly assess location and status of individuals during a disaster utilizing a cloud based situation platform and open a direct two way communication to its members.
http://www.situglobal.com

Twibfy
David Robustelli, CEO, Founder, Creative
Twibfy is an inspirational platform where you can discover, share, submit and organize the content you love.
http://www.twibfy.com // @twibfy


--------------------------------

Community Sponsors

Outlook.com
Microsoft recently launched the preview of their new, modern email service Outlook.com. It brings a fresh and intuitive design, it connects your email to useful information from Facebook, Twitter LinkedIn, it gives you a smarter inbox with the power of Office and SkyDrive, and since email is personal, it keeps you in control of your private data. Folks from the Outlook.com team will be at SFNT to show you the product, answer your questions and, of course, provide some swag. See it in action at http://www.outlookpreview.com

CALinnovates.org
CALinnovates.org is a statewide coalition focused on championing the conversation about the future of California's critical technology sector. CALinnovates.org brings together industry experts, thought leaders, tech innovators, policy makers and consumers in a non-partisan mission to promote innovation, create new jobs, spur investment and support tech-friendly policies. CALinnovates.org not only provides a medium for educating policy makers and for companies to network, but helps to connect the ideas of today for an economy of tomorrow. http://www.calinnovates.org

LeClairRyan
Our good friend Eric Ferraro is back! As a Shareholder at the law firm of LeClairRyan, Eric focuses his practice on the representation of private and public emerging and growth companies in the technology and digital media sectors as well as investors and financial services firms that focus on those industries. LeClairRyan is well-known as an entrepreneurial law firm that provides business counsel and client representation in matters of corporate law and high-stakes litigation. If you're in need of counsel for your startup call Eric first.  http://www.leclairryan.com/eric-ferraro/


Registration @ https://0821sfnt.eventbrite.com/


*****************************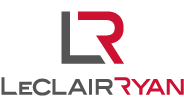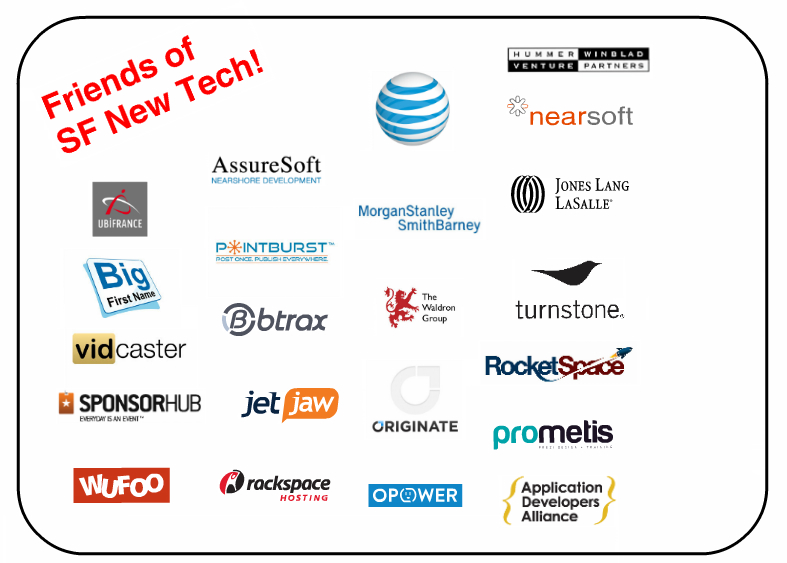 -------------

SPECIAL DISCOUNTS TO EVENTS WE LIKE:
Telcom Council's TC3 2013 [masked])
Click here for 30% off - use code "SFnewtecher"

Pitch '13 @ AT&T Park (9.19)
Click here for 20% off - use code "SFNT713"
SF MusicTech Summit XIV (10.1)
Click here for 10% off

FailCon (10.21)
Click here for15% off
The Future of Money & Technology Summit (12.9)
Click here for 10% off