RSVPS on Meetup are wonderful, but you will need to register for a ticket to get in!   

 presents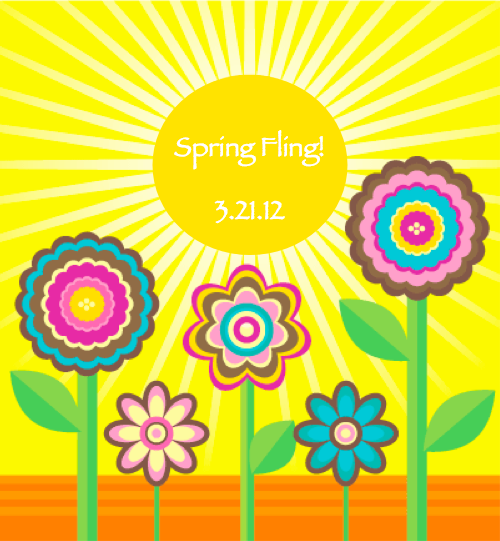 Mighty @ 119 Utah, SF, CA
Demos & Discussion
 with
Fundly
Dave Boyce, CEO
Fundly is the world's largest social fundraising platform that is fast transforming the way causes, campaigns and individuals raise cash through online crowdsourcing.  See how anyone – individuals, groups, schools, sports teams, political campaigns and nonprofits of any size – can quickly and easily launch a fundraising campaign on Fundly and leverage their social networks for fundraising success. http://www.fundly.com // @fundly
Breezi
Chris Anderson, Co-Founder
Breezi is a website editor with ultra fine controls. You can easily create, style, and add content to get your website just the way you'd like, down to the pixel level.   http://www.breezi.com // @breeziapp


Getwear
Tatyana Kanzaveli, CEO 
Getwear provides a unique online platform for anyone to design their own jeans: fabric, style, embroidery, sizes and more! In addition people who post their designs online can make money each time others purchase jeans based on their design.  http://www.getwear.com // @getwear

Vevo
Michael Cerda, SVP, Product   
We all love and enjoy music videos. VEVO has re-imagined the music video experience across web, mobiles and connected devices. VEVO has recently built a personalized, social and continuous viewing experience, which will be demonstrated at SF New Tech!  http://www.vevo.com // @vevo
VersionEye
Robert Reiz, CEO
VersionEye is a software update tracker and online community for developers. Follow your Software Libraries and VersionEye will notify you as soon the next version of your Lib. is out.  You can also rate and comment Software Libs. VersionEye is the Twitter + Yelp for Software Libs.      http://versioneye.com // @VersionEye
UpOut
Martin Shen, Co-founder + UX Guy
UpOut Events is a free app that helps people discover awesome events happening near + now. http://www.upout.com // @up_out
Tickets

:
$15.00 for early bird online tickets

$25.00 for all other (late bird) online tickets

$30.00 cash at the door if not sold out


Schedule

:
5:30 pm - Doors & Bar Open
5:30 -7:00 pm - Schmooze and Free Tacos!
7:30 - 9:30 pm - Live Demos
9:30 - 11:00 pm - Schmooze
*Mighty is a 21+ venue.
FREE

TACOS

FOR THE FIRST 150 PEOPLE IN THE DOOR!!



CALinnovates.org is a statewide coalition focused on championing the conversation about the future of California's critical technology sector. CALinnovates.org brings together industry experts, thought leaders, tech innovators, policy makers and consumers in a non-partisan mission to promote innovation, create new jobs, spur investment and support tech-friendly policies. CALinnovates.org not only provides a medium for educating policy makers and for companies to network, but helps to connect the ideas of today for an economy of tomorrow.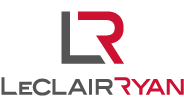 Our good friend Eric Ferraro is back! As a Shareholder at the law firm of LeClairRyan, Eric focuses his practice on the representation of private and public emerging and growth companies in the technology and digital media sectors as well as investors and financial services firms that focus on those industries. LeClairRyan is well-known as an entrepreneurial law firm that provides business counsel and client representation in matters of corporate law and high-stakes litigation. If you're in need of counsel for your startup call Eric first.

btrax, Inc. is a San Francisco based creative agency serving global markets for over 6 years. Our team has a wide range of experience from handling UI Design, User Experience Consulting, Social Media Marketing, Branding and Identity, Startup Prototypes, Mobile development, to website localization for the Asian market. We are proud to be a Platinum sponsor of SF New Tech and serving them as their creative partner.

Mylermedia: We're the ones behind this shindig!

MEDIA SPONSORS
Under the Radar: Consumerization of IT – Join us!
April 25-26, 2012
Mt. View

The rise of webscale businesses like Google, Facebook and Linkedin have permanently changed consumer expectations in the workplace. As business units are demanding real-time data on customers, IT needs to transition from an operations role to a hybrid like Dev/Ops or App/Ops to manage petabyte size data sets, create scalable infrastructures, and enable rapid application development. As we enter a new era of IT disruption, early adopters that are quick to capitalize on disruptive technologies will lead the market. The question remains: Which technologies will emerge as the new standards?

At Under the Radar we select a handful of the industry's most compelling emerging startups that provide cutting edge solutions. Our companies present to top IT executives looking to partner with and acquire new technologies. Want to get the edge on your competition? Join us on April 25-26, 2012 to learn about the latest innovations and meet leading executives from the enterprise for a day of discovery, networking and deal flow. 
Enter the promo code "

sfnt

" when checking out to receive $50 off!


Register @ http://bit.ly/xYtIUi
Visit us online for the scoop at sfnewtech.com


Become a "Me+1" annual member and you and a buddy get into events for free!
http://www.sfnewtech.com/membership


Become a Friend of SF New Tech!
See how friends with benefits takes on a whole new meaning!
http://www.sfnewtech.com/friends


Get a job! Hire a pro!
http://jobs.sfnewtech.com


Interested in being considered for a demo?
Apply here:
http://www.sfnewtech.com/demo