RSVPS ON MEETUP ARE GREAT! BUT THEY WON'T GET YOU IN THE DOOR.

&

PRESENT

JAPAN NIGHT IV



Mighty @ 119 Utah, SF, CA
Doors @ 5:30 Demos @ 7:30

Demos from Japan's greatest new startups ...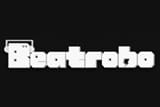 Hiroshi Asaeda CEO/Founder

A music community service which enables users to share their favorite music with their friends. Users can create their own avatars and start listening to their friends' favorite music easily. (@beatrobo)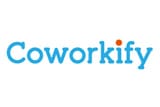 Kenshin Fujiwara Founder

A Peer-to-peer job marketplace for co-working spaces. It is a platform to sell and buy small tasks directly from each other and to reserve space and accepts payment from people using credit card or PayPal. Coworkify won first place at Startup Weekend Kyoto 2011. (@cwrkfy)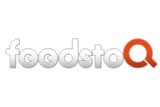 Kenta Kurahashi Co-Founder/CEO

An online service that assists users find a good restaurant based on friends' recommendations. Users can collect trustworthy information by asking questions and receiving answers from their friends. (@foodstoq)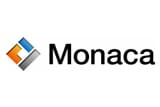 An aggregation of cloud services for developing mobile apps. It provides user friendly platform to develop mobile apps.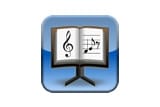 Hiroyuki Koike CEO/Founder

An iPhone App that allows users to download and carry sheet music on mobile devices such as iPhone and iPad. piaScore has earned a Distinguished Honoree medal in Consumer Entertainment/Information in the 2011 International Business Awards. (@piaScore)
Kazushi Makino CEO

A free web browser compatible with Windows, Mac, iPhone/iPad, Android and Windows phone. Another feature, "Fenrir Pass," is a free cloud service that allows users to access their own bookmarks from different devices. (@fenrir_official)
Tickets:
$15.00 for early bird online tickets
$25.00 for all other (late bird) online tickets
$30.00 cash at the door if not sold out

Schedule:
5:30 pm - Doors & Bar Open
5:30 -7:00 pm - Schmooze and Free Tacos!
7:30 - 9:30 pm - Live Demos
9:30 - 11:00 pm - Schmooze
*Mighty is a 21+ venue.

FREE TACOS


FOR THE FIRST 150 PEOPLE IN THE DOOR!!





btrax, Inc. is a San Francisco based creative agency serving global markets for over 6 years. Our team has a wide range of experience from handling UI Design, User Experience Consulting, Social Media Marketing, Branding and Identity, Startup Prototypes, Mobile development, to website localization for the Asian market. We are proud to be a Platinum sponsor of SF New Tech and serving them as their creative partner.

ChatWork is cloud-based, group collaboration application helping distributed teams of people communicate more effectively. Directly from your browser, tablet and smartphone. ChatWork is available on most mobile devices making it easy to monitor your group conversations and tasks so that you will never lose track of your work.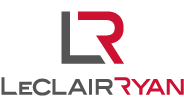 RSVPS ON MEETUP ARE GREAT! BUT THEY WON'T GET YOU IN THE DOOR.