The Show Me the Fitness Boot Camp is an exercise program that incorporates strength training, cardio, flexibility, agility and core training to deliver the best workout. You will get in the best shape of your life, lose weight and feel terrific while having fun and making friends.
Come and join us!
Come for free for your first class, and if you join at the end of your first class you will get half off for the first month and pay only 99.00.
Boot Camp times: Mondays, Wednesdays and Fridays at 5:30am, 7:00am and 6:30pm
Location:
South Weddington Park
10700 Valleyheart Dr.
Studio City 91604
The park is located right across the street from Universal Studios, by the 101 freeway. Easily accessible from anywhere in the Valley, Hollywood and Burbank.

What to Expect:
In the boot camp I will push you to YOUR limit. That means I will encourage you to go as far as you can, but will never try to push, yell or force you to do more than you can do. So don't worry, I will never call you "maggot". Unless you want me to...
:)
If you are a beginner, you will get a workout that will be able to keep up with, and if you are in great shape we'll push you as far as you can go!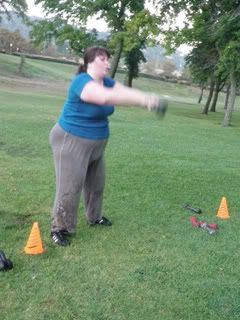 Every workout will be different. We will use a variety of calisthenics, resistance training and cardiovascular exercises to burn fat and strengthen muscles. Every workout will end with a full body stretch routine.
What to Bring:
- Water
- A small sweat towel.
- A yoga mat or a bigger towel, since we'll be laying on the grass for some of the exercises.
- A pair of dumbbells if you have them.

Please arrive early so we can start on time.
E mail me if you have any questions. Hope to see you all there!
Eduardo.