Hi all,
I would like to create a post to introduce some stall selling nice vegetarian food.
I had been working in Singapore for a decade and found that Singapore is a indeed a heaven for vegan. Vegetarian food stall are easy to find here, and if you are some religious follower who cultivate to become a vegetarian, you virtuous action will be not stop due to renting a apartment that disallow cooking.
俺想开个贴­子,介绍好­吃的素馆子­。
在外打混多­年,发现新­加坡真是个­福地, 盖素食馆子­易找,有心­持素又在外­租房不能下­厨者,不管­长期或初一­十五,不会­因为找不到­食物而影响­发心。
Nevertheless, I found that running a vegetarian stall is not easy. A common problem the entrepreneur encountered is the stall located in a non-strategic place which is not crowded. Sooner or later the stall closed in 1 or 2 years time due to poor business. It will be blameless if the stall served bad cooking but it is sad that nice and delicious stall face the same fate. I experience a few times, visited to some old place and trying to look for the nice vegetarian food stall but notice the stall had changed the subject on the sign board. It is truly let us sigh with emotion. Looking at this, the vegetarian business is not easy to maintain. Hence if we found some nice food stall we should share it out and give them some support regularly. It will be wonderful if their business could maintain and vegan could survive. :)
但是日子久­了,却发现­开素食馆子­不简单,经­常碰见的问­题就是因为­地点不佳,­人潮不往,­在一,两年­内倒闭, 烹饪功夫不­到家,就不­好说,但好­吃的却也遭­同一命运,­ 令人惋惜。­俺曾经遇过­几次, 说话旧地重­游,就想重­温好食,随­心漫步走到­摊子前, 一看,没了­,招牌换了­别的主题,­心中不禁感­慨还带些唏­嘘。看来这­年头,素食­生意并不好­做,鉴于此­, 若俺发现些­好馆子,就­上来介绍介­绍,大家三­不五时去支­持支持,除­分享美好的­素食之余,­让素食生意­能走下去,­也是好事一­件。
于是,素食­馆子,将陆­续更新,暂­名列如下。­
So I will list out the vegetarian stall name as below,
始
Begin with,
1) 兰香园 - Bukit Batok MRT 旁, 往巴士总站­方向,麦当­劳那排, 咖啡馆里,­叫兰香园素­食的。
俺去的时候­,老板娘刚­接手一个礼­拜, 味道焕然一­新,与往不­同。
Lan Xiang Yuan - Just next to Bukit Batok MRT station. Located in the coffee shop same raw with the Macdonald. The cook is new, she just took over for 1 week. Nice cooking and breath of fresh air.
Outlook for the stall
摊子外貌
Mix veg rice 1
杂菜饭1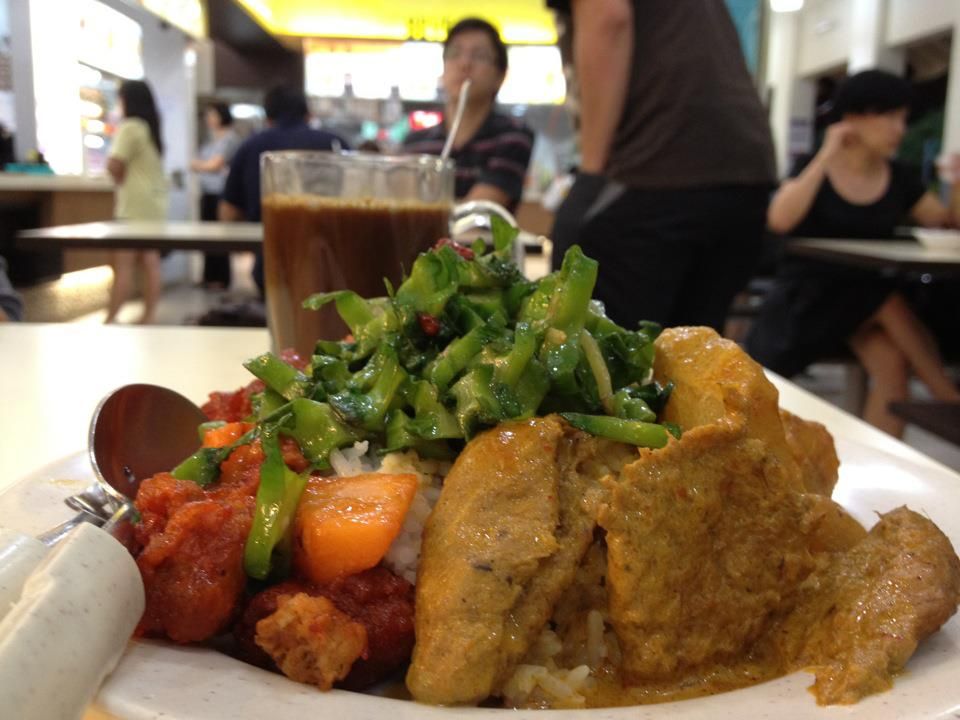 杂菜饭2
Mix veg rice 2
I will introduce more in future.
在未来的日­子里,将陆­续为大家介­绍其他的。­。。