Announcing a new Meetup for Single Entrepreneurs!
What
:
CEO Round Table III - Bel Air
When
: Wednesday, July 6, 2011 7:00 PM
Where
: Luxe Hotel Sunset Boulevard
11461 Sunset Boulevard
Los Angeles, CA 90049
EVEN BIGGER AND BETTER THAN BEFORE!
More people, More Mentors!
CEO Space
PRESENTS
5 C'S of a Successful
CEOSpace ROUNDTABLE EVENT
Connect, Cooperate,
Collaborate, Contribute, Create
WEDNESDAY
July 6th, 2011
6:00 PM PRE-NETWORKING & Appetizers $20.00 IN ADVANCE
$25.00 AT THE DOOR
NO HOST BAR VALET PARKING-$6.00
7:00 PM
CEOSPACE ROUNDTABLE PREVIEW
Join
CEOSPACE POWER ROUNDTABLE
Special Guest
Berny Dohrmann, Chairman of CEOSpace
&
NINE OF THE MOST POWERFUL CEO'S
(SEE CEO COACHES BIO'S BELOW)
CONTRIBUTE......
THEIR KNOWLEDGE & EXPERTISE AND THE VALUE OF CEOSPACE[/url] FOR YOUR BUSINESS EXPANSION TO THE NEXT DIMENSION.....
THE WINNER WITH THE MOST C'S WILL RECEIVE AMAZING PRIZES......
Prizes Categories Most Creative Most Cooperative Most Collaborative Most Connections Most Contributions
RESERVE YOUR SEAT NOW......
RSVP HERE
­
Contact Dave Phillipson for
Exhibitor Booth Registration 714-886-9CEO (9236)[/url] or Dave@GlobalCEOspace.com­Where:
Luxe Sunset Boulevard Hotel 11461 Sunset Blvd Belair, CA 90049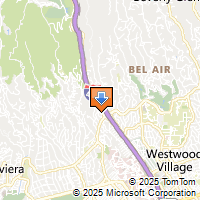 Driving Directions[/url]
When:
Wednesday July 7, 2011 from 6:00 PM to 10:30 PM PDT
Add to my calendar[/url]
CEOSpace
­ is a major force in the phenomenon of entrepreneurship. For over twenty-one years we have provided an advance MBA Level Entrepreneurship Education Program and training efforts, to promote the entrepreneurship-cooperative paradigm shift, and to better facilitate the commercialization of new technologies, new Inventions, Authors, Speakers and revolutionary services by Entrepreneurs, Business Professionals and Visionaries which have great promise for improving the economic welfare, of our nation by creating millions of jobs to save our economy.
Berny Dohrmann[/url]-Founder & Chairman CEOSPACE Inc.
For over twenty-two years, his vision and genius have guided CEOSpace[/url] to new milestones in its mission to help entrepreneurs around the world. Driven by a selfless desire to create a world of cooperation one CEO at a time, Mr. Dohrmann has carried on the tradition of service started by his father, Alan Dohrmann, who mentored such luminaries as Walt Disney, JF Kennedy, Buckminster Fuller, Earl Nightingale and Napoleon Hill.
Super Teaching[/url]. Mr. Dohrmann is a public speaker, corporate trainer and inventor of Super Teaching.
He is dedicated to support every dreamer to achieve their dreams. Mr. Dohrmann has helped thousands to reach a new level of prosperity with their personal & business goals. Mr. Dohrmann is also the author of
Super Achiever Mind Sets
, Perfection Can Be Had, and, in 2007,
Redemption: the Cooperation Revolution
. For thirty prior years,
BJ was a corporate coach and an owner of global investment banking firms. "If Bernhard Dohrmann is teaching live, cancel other plans and make it a point to attend the lecture," said Jack Canfield, co-author, Chicken Soup to The Soul and contributor to the The Secret.
David E. Stanley[/url]
, Film Maker
David is a writer, producer, director and founder & president of Impello Films[/url], Inc. His most recent feature film Protecting The King, a film based on his years with the King of Rock & Roll, premiered at the Cannes Film Festival 2007 where it received worldwide critical acclaim. In addition, David is a top consultant in the areas of motion picture development, film finance, capital compliance, investor relations, and distribution. David will share tonight how he has raised millions at CEOSpace.
Les Brown[/url] is a top Motivational Speaker,
Radio Host,and Best-Selling Author, loving father. Les Brown's straight-from-the-heart, high-energy, passionate message motivates and engages all audiences to step into their greatness, providing them with the motivation to take the next step toward living their dream. Les Brown's charisma, warmth and sense of humor have impacted many lives.
Chris Collins[/url]
is an award winning brand designer" and brand strategist. While his website designs helped create million dollar revenue streams and book and logo designs continue to win awards ("2010 International Book Awards", "Harper Collins Best Logos of 2009", etc.), Chris believes it's the strategy behind the design that drives the brand: "Brand Design is all about communicating value faster. Without a clear strategy behind where you want to go, not even the best designer can take you there".[/url] As the founder and CEO of American Design Co.[/url]located in West L.A., he serves a growing roster of small business as well as fortune companies as a designer and advisor.
Karla Dennis[/url], EA
An Enrolled Agent is the designation granted to a select few who have exemplified expertise in the field of taxation and have passed a rigorous exam administered by the U.S. Treasury Department. Karla holds a Masters Degree in Taxation and is an authority on the tax code
.
Since 1990, Ms. Dennis has operated her own business in taxes and accounting, surrounding herself with a cadre of skilled professionals including three other Licensed Enrolled Agents.
In 2006, Karla re-branded the business as Cohesive Tax[/url], a comprehensive tax, accounting, payroll and business consulting firm. Cohesive has flourished in the expansion, growing 30% per year in each of the last three years.
Michelle Price[/url]-Social Media Capitalist
Today, Price is CEO of A Third Mind Digital Media. For 10+ years, she has been on the leading edge of using emerging technology and online social networks to discover the conversations and influencers to help accelerate her clients success.
Price is a self-professed "social media capitalist" who is recognized by peers for not being afraid to share her innovative ideas and thought leadership on turning social influence and connectivity into currency.
Gerry Foster,CEO, Dare 2 B Different[/url], Brand Strategist
Gerry Foster is an international motivational speaker, trainer, consultant, and lecturer on the topic of branding. He is the owner and President of Gerry Foster Marketing, a full-service brand development company that specializes in showing entrepreneurs how to transform their business into an irresistible brand and get the success they deserve. His unique approach to small business branding in both strategy and design has helped businesses transform their client process and sales results dramatically.
Desiree Doubrox
CEO & Founder of An Empowered Woman[/url]
Desiree has developed one of the most exclusive women's group for empoweing women globally. Desiree is a professional Real Estate Broker, with over 25 years of builiding an impressive portfolio. She is a savy business strategist, that possess the talents and passion to assist her thousands of members worldwide in empowering their business with dynamic strategies.
Suzy Prudden[/url]
Prize Winning International Speaker & Author. Winner of the Women in Business: 1994-95 Most Inspirational Speaker Award and the International Federation of Hypnotists 2001 Award for Excellence for Integrated Therapies & 2006 Lifetime Achievement Award. · Guest expert on over 1,000 radio and television shows including Oprah, The Today Show and Good Morning America. Proven Strategies for Achieving Success in Business, Relationships, Weight Loss and Every Area Controlled by Your Mind Suzy Prudden has been featured on Oprah who said, "In order to heal your relationship with your body, you have to go inside. The answers are all in Suzy Prudden's book, Change Your Mind, Change Your Body."
Sherita Herring[/url]
Sherita is a Non-Profit Strategist, she has developed nonprofits all across the United States (child care centers, homeless shelters, veterans' programs, and others).
S
ince August, 1994 the Kreative Images Foundation
(K.I.)
has specialized in strengthening communities all over the world through grant writing workshops, board development, nonprofit development services and more.
K.I.'s President, Sherita Herring, is a renowned speaker, business developer and motivator, while also serving as an informed radio personality
EVEN MORE!Celebrities & Experts subject to change.
RSVP Now!
or ask to be on the calendar for future events.
We are committed to paving the way of Entrepreneurship. Join us for an exicitng evening to find out more about
CEO Space
Private Entrepreneur Club and meet the chairman & founder Berny Dohrmann and a few sterling faculty members. You will receive the superior "A Level Coaching" an High Level Cooperative Networking and Value.
You may share this if you wish.
Check it out!