Announcing a new Meetup for Tampabay Eventful Singles Monthly Mixers!
What
:
SAT Jan.22: Lock & Key Party @ Catches Waterfront [Port Richey] AGES 25-52
When
: Saturday, January 22,[masked]:00 PM
Price
: $20.00 per person
Where
: Catches Waterfront Grille
7811 Bayview St,
Port Richey, FL 34668
[masked]
Join us for Tampa's January Lock and Key Singles Party! A great non-intimidating way to meet singles in the Tampa/St. Pete area! Prepay or RSVP online at
www.lockandkeyevents.com/tampa
to hold your spot! We are expecting over 100 singles to participate!
Lock and Key Events
are the new, interactive and FUN way to network, meet your match, make new friends....or just to have a great time!
Details of our next Meet-up:
January 22nd, 2011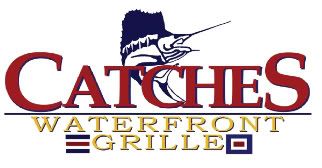 From Clearwater:
FL-55/US 19N past Holiday and New Port Richey
Left on River Gulf Road
Parking is left of the Marina and overflow parking to the right of the Marina area.
From Tampa:
Take Veterans Expressway/Florida 589 Toll
Exit 19 for FL-54 W toward New Port Richey
Right on US 19N about 4 miles
Left on River Gulf Road
Just over the bridge over the Gulf inlet; Huge Sign on left side of Road
[url=http://maps.google.com/maps?sourceid=navclient&rlz=1T4ADBF_enUS317US317&um=1&ie=UTF-8&cid=0,0,7887504879763150401&fb=1&split=1&gl=us&dq=catches+waterfront+grille+port+richey&daddr=7811+Bayview+Street,+Port+Richey,+FL+34668&geocode=12854544053710044254,28.000013,-82.730345&ei=agLGSd6XG4PqyQWNt7xa&sa=X&oi=local_result&resnum=1&ct=directions-to]
RSVP to this Meetup:
http://www.meetup.com/singles-1067/calendar/15679563/