SINGLES DANCE PARTY
50s 60s 70s Retro Costumes optional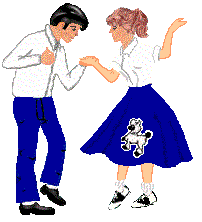 Ages 19 to 91

Saturday, March 23 at 7:30pm
Tickets $15 prepaid   $20 at door
MENTION YOU ARE WITH "MEET UP" WHEN YOU PREPAY & WHEN YOU ARRIVE.
WE'RE RESERVING TABLES; PEOPLE FROM VARIOUS GROUPS ATTENDING!!
DJ plays 50s 60s 70s**   Tasteful Top 40s **   Line Dances ***Rock n Roll  **Variety
Co-sponsored by Citrus

Singles

Email your friends about this party.  Membership in meetup not required to attend.  Cross-posted on various sites.  RSVPs on this site do not represent all the attendees.  Prepaid tickets will be held in alphabetical order at the door; they are non-refundable
For prepaid tickets
Call[masked]
or pay online
http://www.SpectacularEventZ.com
I've updated this Meetup. For more details, see the full listing:
http://www.meetup.com/singlesocials/events/105833042/
When: Saturday, March 23,[masked]:30 PM
Where: The Citrus Club (Christ First Baptist)
200 N. Second Ave
Covina, CA 91723
If the changes affect your plans to attend, please take a moment to update your RSVP. (You can RSVP "No" or "Yes".)
You can always get in touch with me through my group profile on Meetup.