SINGLES DANCE PARTY
50s 60s 70s Retro Costumes optional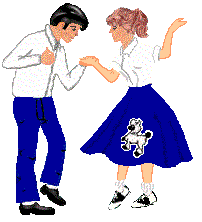 Ages 19 to 91
Saturday, March 23 at 7:30pm
Tickets $15 prepaid   $20 at door
Specify you are with meetup when you prepay for your ticket and when you arrive at the event.  We will reserve tables for the people attending from the various meetup sites.
DJ plays 50s 60s 70s**   Tasteful Top 40s **   Line Dances ***Rock n Roll  **Variety

Email your friends about this party.  Membership in meetup not required to attend.  Cross-posted on various sites.  RSVPs on this site do not represent all the attendees.  Prepaid tickets will be held in alphabetical order at the door; they are non-refundable
For prepaid tickets
Call[masked]
or pay online
http://www.SpectacularEventZ.com

714/[masked]    http://www.SpectacularEventZ.com
I've updated this Meetup. For more details, see the full listing:
http://www.meetup.com/singlesrendezvous/events/105915812/
When: Saturday, March 23,[masked]:30 PM
Where: The Citrus Club (Christ First Baptist)
200 N. Second Ave
Covina, CA 91723
If the changes affect your plans to attend, please take a moment to update your RSVP. (You can RSVP "No" or "Yes".)
You can always get in touch with me through my group profile on Meetup.