November 19, 2011 · 2:00 PM

This location is shown only to members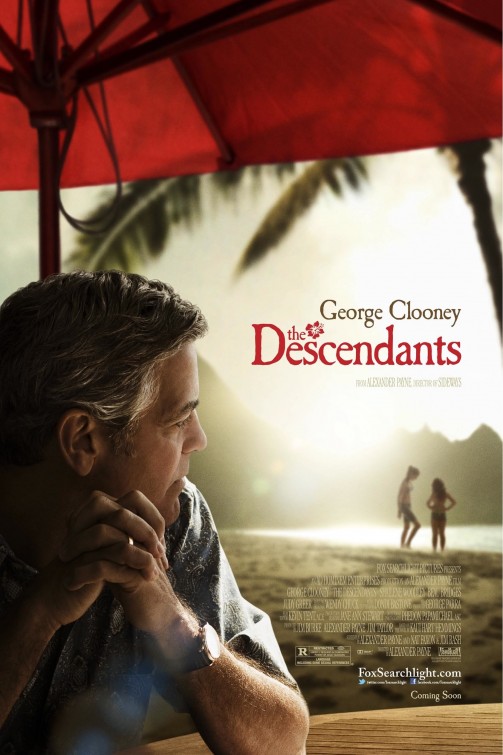 The Fanatics will meet inside ArcLight Cafe at 2:00 pm before we catch a screening at ArcLight Hollywood of George Clooney's comedy-drama that looks to be on its' way to CERTIFIED FRESH status -- "The Descendants" (FaceBook / Twitter / YouTube trailer). We'll walk over to the auditorium at 2:20 pm. Buy your tickets for the 2:30 pm showtime either online or through the iPhone app.

Plot Summary: From Alexander Payne, the creator of the Oscar-winning SIDEWAYS, set in Hawaii, "The Descendants" is a sometimes humorous, sometimes tragic journey for Matt King (George Clooney) an indifferent husband and father of two girls, who is forced to re-examine his past and embrace his future when his wife suffers a boating accident off of Waikiki. The event leads to a rapprochement with his young daughters while Matt wrestles with a decision to sell the family's land handed down from Hawaiian royalty and missionaries.
Starring: George Clooney, Shailene Woodley, Beau Bridges, Robert Forster, Judy Greer, Matthew Lillard, Nick Krause, Amara Miller, Mary Birdsong, Rob Huebel, Patricia Hastie
After the movie, join us for chat and happy hour drinks and eats starting at 5:00 pm in the bar area of Saint Felix.
Look for @SoCalMovieFans to check in on FourSquare and Twitter.