September 21, 2012 · 10:00 PM
Volume Party
Networking and Dance!
Fri- Sept 21st
Doors Open at 10pm
Free Entry with RSVP
@ Monroe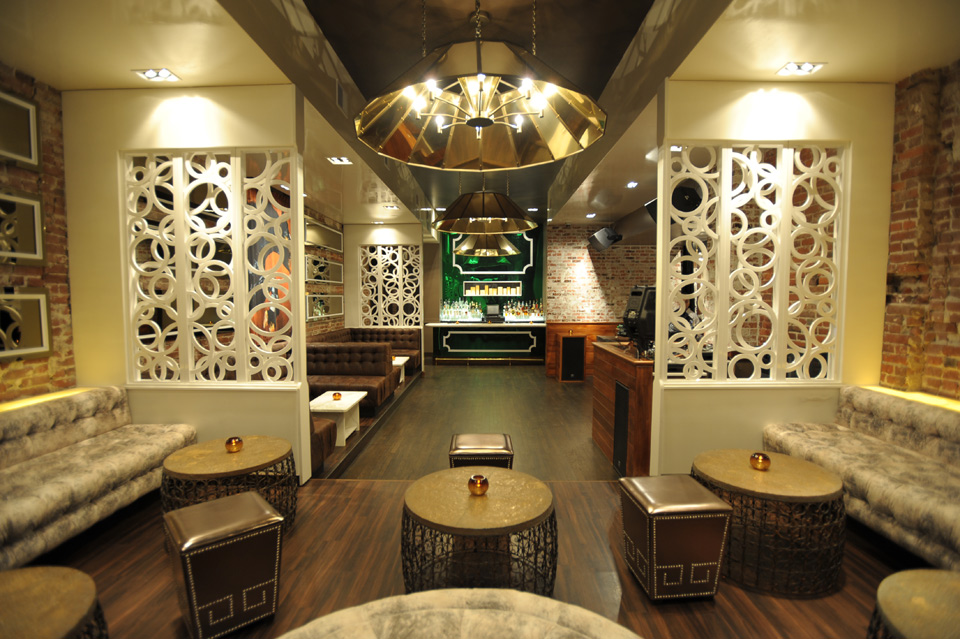 Come and Enjoy a cool Swanky Lounge, Networking, Great Drinks
with great music by Dj Francesco Signorile
Francesco Signorile began his career in 1992 working for a few local radio stations in his hometown in Italy. Two years later at 17, he was already spinning at the best Club in PAXI (Greece), Disco Phoenix. He was also the first DJ in Puglia to play Virtual Sound Music and he became the youngest DJ ever to spin at the best after-parties around his region. Francesc
o Signorile played every Sunday in Jubilee and Jubilee Beach in Puglia and many other big clubs around the country including Tribeka Disco Club in Puglia, DIVA in Puglia , Vogue Disco Club in Puglia, Mamma li Turchi in Puglia , Celophane in Riccione , ECU in Rimini , 06 in Rome , Peter Pan in Riccione , Giardini d'Inverno in Teramo , Plastic in Milan and so many others .....that he can barely remember them all! He had to put his DJ career on halt a few years ago, but decided pursue his passion again on 5/19/11 by starting a fantastic project with Nader Marvi at Monroe Lounge in San Francisco.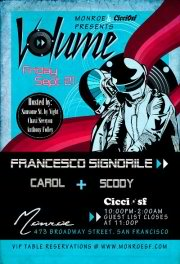 Great drinks!
Sexy People!
Its going to be a great night!
Come Dressed to Impress- strict dresscode!
Must be on guestlist for FREE entry!~
NO PLUS ONE's, EACH GUEST MUST BE ON LIST!
http://volumeatmonroe.eventbrite.com
Bottle Service is Available!