Register Here.
Startup Demo & Pitch: Send Request to [masked]
With more and more people attending tech conferences in the Silicon Valley each year from all over the world, the global mobile and Internet developers are getting closer to each other in
both distance and technology stacks. With open development platforms, open cloud hosting platforms, open graph marketing platforms, open application distribution platforms and open internet monetization platforms, the global market becomes more accessible and profitable, even to small players who can offer quality products in the market.
Right in the center of Silicon Valley, join our international developer community to share your knowledge cache with other developers through the same APIs, network with other entrepreneurs via the same protocol, discover and evaluate the services and values offered by the leading open platforms.
Speakers:
Karun Bakshi, Director, Microsoft
Dongshuo Li, Head of Online Partnership, Google
Tuyen Nguyen, Mobile Partnership Management, Google

Edmund Tan Zehoo, Co-Founder, CO

Eduardo Henrique, Head of US Office and Co-Founder of Movile
Mari Tangredi, Co-Founder and VP, CloudPrime
Hua Wang, Co-Founder & Managing Partner, Innovation Works
Michael Pachos, Principal, Samsung Ventures
Norman Ali, Founder & CEO, Peanut Labs
Twyla M Guyette, Manager, IBM ISV & Developer Relations
Edward Tsai, VP, DCM
Paul Kohler, Global Technology Strategist, VMWare
Ben Chen, President, West Region Operation, China Unicom Americas
Chris Gill, CEO, SVForum
Laurence Marks, Chief Revenue Officer, Blue Kangaroo
Ayden Ye, Analyst, Sierra Venture
Chandra De Keyser, Co-Founder & CEO, Moodme
Carina Wu, Global Partnership Manager.
Michael Farn, Partner, Fenwick
Michael Zhong, Representative ,Shanghai Yangpu US Innovation Center
Jack Jia, Partner, GSR
Vivien Wang, Partner, Deloitte
Preston Reed, Founder & CEO, Footmarks
Lilly Huang, Director, SVBank
Kai Zhang, Founder, CooTek
Joe Jasin, Managing Director, DNA Partners
Le Xu, Founder, TinyMobi

XiangDong Zhang, President, 3G Portal
Willie Lu, Chief Architect of Mobile Cloud Platform, Technaut Intellectual Ventures
Xinhua Liu, CMO, Kingsoft
Dongxu He, Founder, Gamegou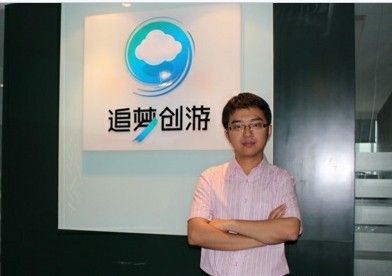 Rui Zhang, Founder, Dreaming Game
Fang Li, Founder, Swarmpix
Lixin Zhen, Founder, INTSIG
Cheng Tang, Founder, Infolife
Agenda
9:00 -9:45 am Next-Generation Innovator Presentations – Led by Silicon Valley Youth Group

9:45 - 10:00 am Opening Remarks from Varied Parties
10:00 – 10:30 am Keynote: Monetization – Admob, Google

10:30 - 11:30 am Panel: Game – Easy Money Across Border, opportunities and challenges for global game industry?

11:30 – 12:00 Keynote: Development Cloud – Karun Bakshi, Cloud & Infrastructure, Microsoft

12:00 - 1:30 pm Lunch & Networking

1:30 – 2:30 pm
Panel: Market Entry Across Border
Carina Wu, Marketing, Silu.com
Imin Lee, Representative, Shanghai Yangpu
Vivien Wang, Partner, Deloitte
Lilly Huang, Partner, SVBank

2:30 - 3:30 pm
Panel: What is Hot in China?
Kai Zhang, Founder, CooTek
XiangDong Zhang, Presient, GDT
Xinhua Liu, CMO, Kingsoft
Dongxu He, Founder, Gamegou
Rui Zhang, Founder, Dreaming Game
JianShuo Wang, CEO, Baixing

3:00 - 3:30 pm Break

3:30 – 4:00 pm Keynote: SNS Platform

4:00 – 4:30 pm Keynote: Game Platform

4:30 – 5:30 pm
Panel: :Startup Pitch & Competition

5:30 – 6:00 pm Keynote: Elastic Hosting Platform -- Amazon

6:00 – 6:15 pm Closing remarks

6:15 – 7:00 pm Social Mixer with Open Bar