Ideas and brand recognition are core components of any startup enterprise.  Figuring out how to protect them is critical to establishing a strong foundation for your new company.  In this seminar, we will discuss where to get started and how to develop both a short term and a long-term intellectual property strategy.  More specifically, we will discuss how to pursue both patent and trademark protection.
Speaker, Amy J Embert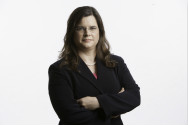 About the Firm:
Ascenda (www.ascendalaw.com) was founded two years ago by Amy's partner, Tarek N. Fahmi and Amy herself with a sole focus on Intellectual Property.  They left a large multi-national firm (Dentons) to start Ascenda primarily because the bureaucracy of doing business with their clients via the multi-national firm was becoming increasingly difficult and, frankly, the cost of their services for their clients was too great.  The firm has been very successful and from those opening days we have added 5 more attorneys, a patent agent, and the necessary support staff.