Post #: 488
Just wanted to wish everyone and your families a very Merry Christmas! God Bless!

From the blizzard capital of the great plains. Back at 'ya!

Post #: 128
Merry Christmas! God Bless! May 2010 bring us good fortune


Jerry

Merry Christmas and God Bless and keep us safe, each and everyone!

Post #: 684
Merry CHRISTmas everyone!
The weather kept me from going to Sioux City to be with family, but that's okay.
Maybe global warming will kick in next year!
Edited by User 9,279,444 on Dec 24, 2009 8:47 PM
Post #: 851
Luke 2:12-14
And this shall be a sign unto you; Ye shall find the babe wrapped in swaddling clothes, lying in a manger. And suddenly there was with the angel a multitude of the heavenly host praising God, and saying,glory to God in the highest, and on earth peace, good will toward men.
May you all have a Merry Christmas and Joyous New Year!
Merry Christmas and Happy New Year to all.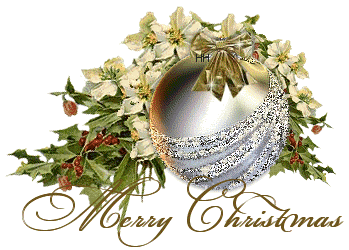 Righteous Michael!

For Christmas I got a copy of Arguing With Idiots from my brother. I can't help but think how little I really know. If 2009 is good for anything, it will be that I've learned so much about my country I should've known.

Edited by Richard Ethridge on Dec 25, 2009 1:00 AM