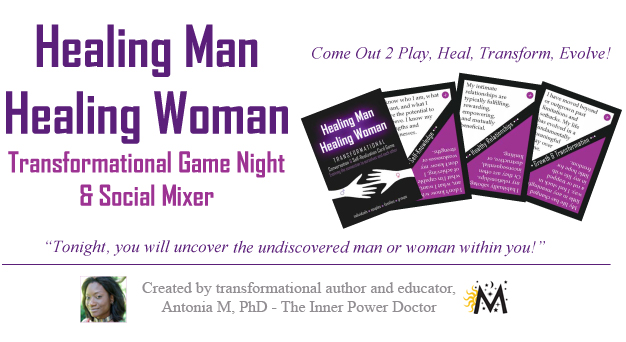 Come Out to Play, Heal, Transform, and Evolve!

This is by no means your ordinary get-together! Healing Man Healing Woman is an exciting and innovative new card game that empowers players to evolve the connection to themselves and to the men and women in their lives. The object of the game is for players to help each other to balance and strengthen the underdeveloped areas in their lives, relationships, and personalities. During the game, players pick cards that spark transformational conversation, encourage interactive self-discovery, and bring awareness to issues that often go unnoticed, unexamined, or misunderstood. Using the game's self-assessment score sheet, players create a "self-development portfolio" that covers 10 major life areas. Players are challenged to identify and assess both their unhealthy and healthy attitudes, behaviors, patterns or perceptions that limit and allow them to become the complete and authentic men or women they desire to be.
Want to Connect More Deeply with Self and Others?
This game has an engaging and inclusive way of bringing diverse groups of people together to share something extraordinary. Come alone, with friends, with family, or with a date...and leave with the Inner Man or Inner Woman you are destined to discover!
$12 @ the Web/ $20 @ the Door

---
---
What People are Saying About the Healing Man Healing Woman Card Game...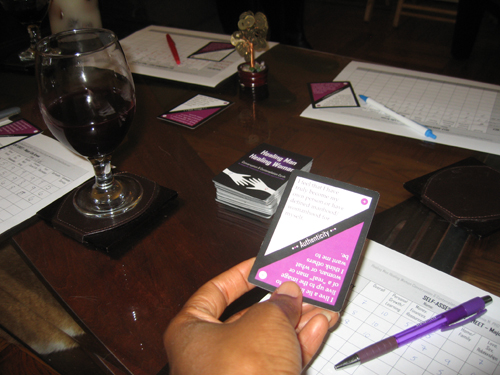 "I just wanted to thank you and tell you how much I like your game. I first played it at a singles event. I usually have a hard time expressing myself, especially to women. This game made it easy and natural. It really did help me connect better. My new girlfriend thanks you to. Wink. Wink." ~ Daniel
"Every family should have this game, Dr. M. The relationships and connection between me, my husband and my kids (they're just off to college now') has completely transformed before my eyes. ~ Cynthia
"These cards built community among "strangers". The game [has a] bonding/community-building quality. It was like a mirror. I saw parts of myself in everyone there, and focused less on myself. I saw myself as part of humanity." ~ Judith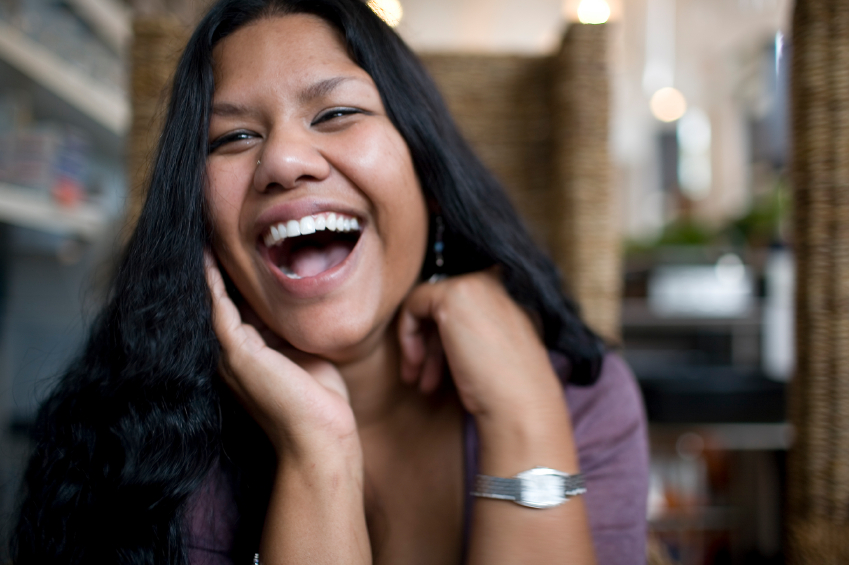 "This is a really great game. I've been using it in one of the coaching groups I run and also at a social group I facilitate at my church. It's profound. You can really get through to people with this game. I'm amazed." ~ Julie
"I have been using Healing Man Healing Woman for a few months now as a guide to help me inspire myself to a greater self. As a teacher, I use it to help others see themselves. I'm an avid user. The cards take me from just thinking about making changes to actually making changes. I love the inspiration it gives me daily as a writer." ~ Gracey www.graceycastro.com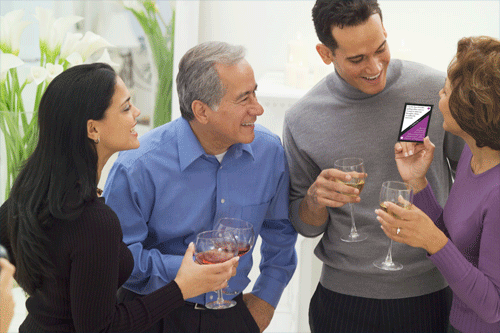 "My sister and I were invited to a New Year's Day celebration where we played the Healing Man Healing Woman game. It was during the game that my sister (taciturn and private to the point of reclusive) shared, for the first time, in a room full of strangers I might add, her heartfelt thoughts about how she sees my role in her life. I was stunned! Now, my connection with my sister is deeper than it's ever been and our conversations are more meaningful than before. Healing Man/Healing Woman is truly transformational. It's a good way to start the year, whatever day you're in." ~ Ingrid
*The Healing Man Healing Woman game uses the Whole Growth Method developed by Dr. Antonia M.