Dear Toronto Luxury Travel Group Member:
Summer Greetings!
With Summer finally in the air we thought it's time to organize an fun outdoor TLTG Weekend Meetup at Toronto's Distillery District!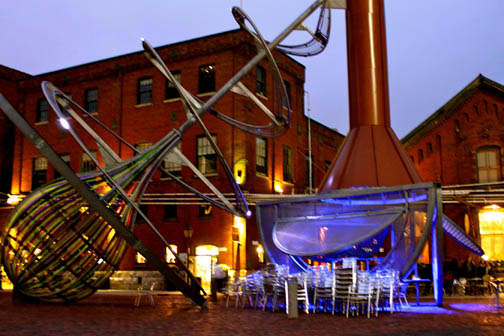 Join us for an afternoon of fun exploring one of the most vibrant cultural centers in Toronto- the Toronto Distillery District! Let's talk about upcoming travel adventures, meet other members and take in activities and events at The Distillery. 
 The Distillery District is an internationally acclaimed village of brick-lined streets and dozens of vibrantly restored Victorian Industrial buildings. It's one of Ontario's hottest tourist attractions and home to live theatres, galleries, fashion, design and jewelry boutiques, unique cafes and award-winning restaurants. 
When: Sunday, June 2nd 2013
Time: 1 Pm
Meetup Location: Boiler House
55 Mill Street
Distillery District
Toronto, ON M5A 3C4
Tel: [masked]
www.boilerhouse.ca


Join us for a pint of beer or coffee at charming Boiler House on the Outdoor Patio.  If you are hungry, enjoy a tantalizing Sunday Brunch!
The Distillery offers a lot more than just a hip, exciting atmosphere. Come and explore. Look behind the doors and you'll discover an inviting collection of unique stores, shops, boutiques and studios. You'll also find some of …
... the best restaurants in the city
... the most talented artists in the country
... the preeminent art galleries in North America
... the finest performing arts companies anywhere
... the most sought-after residences in Toronto
Please RSVP that you will attend. Friends and family are welcome to join.
Toronto Luxury Travel Group Organizers